Shimano Revoshift Review: Is it a Good Choice?
If you are looking to buy a bicycle for the first time, you should have met the Shimano Revoshift shifters in the specs sheets of many entry-level bikes. It's probably one of Shimano's most common gear shifter types.
But often, first-time buyers want to know if the Shimano Revoshift is suitable for shifting gears.
Shimano Revoshift gear shifters are good for entry-level bikes because they're affordable and reliable. The gear shifting is easy and doesn't require any grip strength. Even kids find gear shifting with Revoshift straightforward.
What does Revoshift mean?
Shimano Revoshift is an entry-level gear shifter introduced by the Japanese multinational bike components manufacturer Shimano. It's a simple shift collar that requires twisting with the thumb and index finger to change gears. You can do it while maintaining your hands on the handlebars.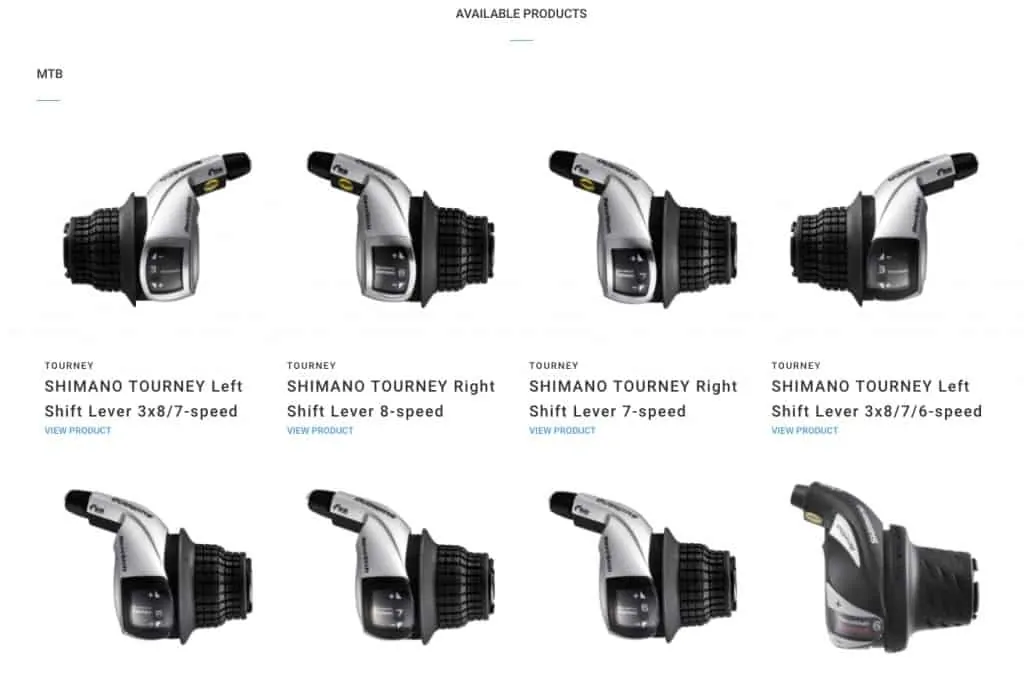 Revoshift is often the cheapest gear shifter on the market and is used on the entry-level mountain and hybrid bikes.
There are a few models featuring the Revoshift collar.
SHIMANO TOURNEY

Shift Lever with optical gear display
SHIMANO REVOSHIFT shift lever without optical gear display
SHIMANO NEXUS INTER-3 shift lever with window gear display
SHIMANO NEXUS Shift Lever Dial Display
SHIMANO NEXUS REVOSHIFT shifter with 4-finger brake lever
SHIMANO NEXUS C3000 Series shifter with integrated brake lever
SHIMANO NEXUS C6000 Series shifter with optical gear display
SHIMANO NEXUS SL-C3000 shifter with optical gear display
How do you adjust Shimano Revoshift?
Adjusting Shimano Revoshift is super simple. Just turn the top adjustment screw clockwise to tighten the cable, and try the gear shifting. If it doesn't get any better, try to turn the top adjustment screw counterclockwise and try it again.
Read more: How to Use Downtube Shifters on an Old-School Bike
Why does my bike with Shimano Revoshift shift hard?
The most common problem with bike shifting is often debris buildup between the shift housing and the shift cable, kinks in the cable, and housing, or worn-out housing.
First, you should ensure that the derailleur, cassette, and hanger are tight.
---
Should I buy a cheap bike with Shimano Revoshift shifters?
It depends on your budget and how much you plan to ride your bike. I suggest increasing your budget and opting for higher-quality components, including gear shifters.
If you plan to ride occasionally for recreation, the Shimano Revoshift will serve you fine. Check out the Shimano Tourney Thumb Shifter Plus if you're buying a hybrid bike for commuting to work or for a serious workout.
---
What does Shimano SIS mean?
SIS means Shimano Index System, so you move the shifter until it "clicks" into position, and the derailleur moves into the exact desired position. It's highly recommendable to buy a bike with SIS shifters.
Some old Revoshift shifters are not indexed, meaning they don't have distinct clicks for each gear. You twist until you go into the gear you want. Almost all modern shifters nowadays are indexed.
---
Popular Bikes with Revoshift shifters
Here is a quick list of some of the most popular bikes fitted with the most affordable twist shifters by Shimano:
Read more: