100+ Books Every Cyclist Should Read and Own in 2021
---
Today we present you our curated list of 102 books ( and counting ) every cyclist should read over the course of his lifetime. It's a digital library that centers on the enjoyment of long-distance cycling and the bicycle in general.
It also expands the mind and soul while reading those lovely stories. I was looking for such a list of cycling books but didn't find any useful resources. So I decided to make my list of beautiful cycling books and share them with the world. I hope you'll enjoy it too.
You can find links to GoodReads.com for each of the books. I encourage you to read as many books as possible from the list and rate it on the social network.
Enjoy!
---
In the 70s of the 20th century William Spencer ( 22 years old then ) set off on an epic bike ride from England to India that would shape his life. This is his extraordinary story, where he shows us that the often-misunderstood Muslim world could be welcoming and friendly as well.
If you are adventurous and enjoy reading cycling memoirs, you will definitely love this amazing story. His masterful storytelling is exceptional, considering that this is his debut book. Far Sweeter Than Honey is one of my favorite best non-fiction books of 2020.
Read more: Best Electric Bikes Under $1000
---
Frank Angelo Cavaluzzi redefines what it means to be a cyclist in this chronicle of outdoor experiences, internal revelations and struggles both personal and physical. Without a seat, his custom-made rig presents a unique athletic challenge: he must pedal while standing the entire ride.
The author takes you on his ride around the world as he promotes awareness, charity, self-discovery, and recovery. As he pushes the limits of his abilities, Cavaluzzi explores philosophical topics such as adapting through adversity and the power of mindful living.

---
Winner of the 2015 National Indie Excellence Book Awards, author Neil M. Hanson's travelogue stands out as a soul-stirring account of the kind of western American landscape that only a cyclist might discover.
Hanson, 57 years old at the time of his cross-country adventure, not only engages his audience with his surroundings but takes you inside his head as his thoughts wander far afield of the path before him. The author's signature storytelling style strikes a clever balance between hilarious anecdotes and relevant insights.

Read more: Best Electric Bikes for Hunting
---
This guide covers everything from family-friendly trails to grueling treks through wild terrain. Each of the book's 100 destination descriptions includes full-color illustrations and photography.
Entries include duration estimations, trail elevation, and length, as well as a difficulty rating and style of terrain for each location, in order to help you plan the right trip for your needs. Local details and area-specific information also help you identify any sightseeing interests beyond the trail.
---
One part adventure log, one part do-it-yourself inspiration, Robert Penn's 2011 novel blends his everyday experiences with an obsessive drive to build the perfect bike.
The context you gain from his trials and errors along the way may be just the guide you need to start your own custom build. Penn explores the history of cycling and its impact on human nature as he pieces his dream ride together one component at a time.
Read more: Best Electric Bikes for Commuting
---
This character study of Gino Bartali, a two-time Tour de France winner and hero of the Italian cycling world, serves as an inspiring comeback tale. The authors take you from Bartali's difficult childhood while living in poverty to the height of his 1938 Tour de France triumph.
They reveal how he used his bicycle's frame to hide counterfeit documents to aid Jewish families in their escape, and then, a decade later, how he won the Tour de France again despite a multitude of hardships.
---
While there's plenty to enjoy about the interviews with accomplished cyclists and the knowledge they and the author, Nick Legan, share, it's the latter's skill as a mechanic that puts it all into context.
The rigors of gravel racing and the hardships of bike-packing through rough terrain require a good deal of preparation and know-how. Legan digs into the details about which bike components work best and how to put everything together for the best success off the beaten path.
Read more: Best E-Bikes for Big Guys
---
Phil Gaimon lifts the veil on the life of a professional cyclist and what it took for him to accomplish this hard-won goal over the course of many grueling years.
He illustrates not only the successes that opened up this path for him but the failures that may have taught him some of the most important lessons about life and riding. Gaimon also includes plenty of amusing anecdotes from his time in Europe and participating in the WorldTour.
---
There is no shortage of tips, tricks, trail guides and travelogues when it comes to reading up on making the most out cycling as a sport and hobby. Few books tackle the most important aspect of all: the mindset of a high-performance cyclist and how it impacts their success.
Steeped in research and written for the average fan, this informative and accessible read can help you up your two-wheeled game.
Read more: Our Favorite E-Bikes for Older Riders
---
Born from an award-winning and fan favorite online mecca for cyclists, the Velominati rules for the two-wheeled warriors of the road are collected in this sometimes scathing set of riding standards.
If you've wondered if you're missing out on some important expectations of etiquette, the contributors in this book are more than willing to set you straight. With 95 rules to read through, you'll be well prepared to ride right.
---
After his son was diagnosed with leukemia, Len Forkas turned his skills as a businessman and a cyclist into a vehicle for awareness and outreach. Through his nonprofit efforts, Forkas helped other young cancer patients to keep in touch with classmates via Hopecam.
A decade later, he rode in the name of hope and competed with other dedicated cyclists in the 3,000-mile Race Across America. This story seeks to show you how the combined power of team effort and a passion for the right goals spurs success.
---
The locations the author, Chris Santella, suggest prove nothing short of awe-inspiring and irresistible. Each chapter contains gorgeous photography plenty of information about each place, plus informative notes and helpful suggestions.
Every level of cyclist can find a destination that suits their cycling skills and preferences. Whether you like a country road that winds through mountain passes or the maze of a metropolitan grid, Santella's guide shows you where you can either.
Read more: Electric Bike vs. Car – Can an E-Bike Replace Your Car?
---
Cyclists who follow the racing circuit will undoubtedly recognize Cadel Evans as a career champion and trendsetter for the sport. In this book, he dives deep into the process and the principles that put him on the map and took him all over the world to win title after title in prestigious races.
This story starts at the end of this cycling legend's career, in a race named in his honor, and walks you back through every moment that led to his much-deserved retirement from competition.
---
New York City's resident self-proclaimed Bike Snob, Tan Tenovo, needs to tell you exactly what you're doing wrong when it comes to everything involved with cycling. The author thumbs his nose at the eccentricities and elitism of bike culture while holding his own sense of superiority accountable to criticism.
No stereotype goes unnoticed, no one is sacred and no one is too safe from Tenovo's wit, but he's laughing at himself just as often.
Read more: How to Choose an Electric Bike – Complete Buying Guide
---
Photographer and cycling enthusiast Michael Blann takes you through celebrated scenic routes in the European mountain ranges most beloved by two-wheeled tourists. Alongside glossy, full-color photos are quotes and commentary from professional cyclists that add context to what makes each trail special.
Whether it's the athletic challenge scaling the heights and maneuvering through the valleys or the breathtaking vistas that demand you stop and take them in, there's something for every rider's style.
---
When it comes to mountain biking, it takes a special set of skills to master the uneven terrain and sometimes treacherous conditions found along these challenging trails. Brian Lopes, a champion racer, and Lee McCormack, an equally accomplished coach, share their best practices and insider tips.
You may want to ride like a pro, but they want to make sure you stay safe, strong and always learning how to carve the best way forward through the mountain trail.
Read more: 9 Best Mountain Bikes for Beginners in 2021
---
Phil Gaimon's grit-to-glory account of shouldering his way into the world-class racing circuit as an outsider with more determination than experience proves solid skills and unbeatable spirit are sometimes all it takes.
He takes you from his lazy teenage years and the motivation he found to start cycling all the way through hard losses, easy laughs and ultimately winning team contracts to compete in prestigious races.
---
This guide serves as a useful tool for any cyclist or family of cyclists who may be looking for a ride that's fit for beginners and intermediaries alike. There are plenty of trail sections that offer up just enough challenge to help train your transition from hobbyist to professional, as well.
The guide also provides plenty of sightseeing tips and information on points of interest from one end of the Eir Canalway Trail to the other.

Read more: Momentum Bikes Reviews – Overview of The Brand
---
While this textbook may be more common in a college classroom for future law enforcement and emergency medical service professionals, it can provide the average reader with a lot of important insights and information.
Much of the organizational and managerial theory presented by this book may help cyclists who are interested in leading local or national teams that race or participate in charity rides. Topics that address how to maintain safety in potentially hazardous or difficult environments are also valuable for riders of any expertise.
---
In the hallowed halls of the Velominati, a blog-based forum for bike culture, the tougher you are about surviving the hazards and hardship of cycling, the more worthy you may be of legendary status. The writers in this book revel in the guts it takes to achieve glory when a good deal of pain and suffering is required to make it to the finish line.
They celebrate every excruciating detail of what some of the most famous cyclists have endured to keep pedaling and win.
Read more: Mongoose Dolomite Review – Is It Worth It?
---
Join Londoner Anna McNuff on her journey of self-discovery and full-tilt American experience as she cycles through each of the 50 states. She clocks 11,000 miles on the seat of her pink bicycle, lovingly named Boudica, and many more hours of one-of-a-kind experiences.
These range from gospel singing with Al Green to meeting a grizzly bear a little too close for comfort. Throughout it all, McNuff displays an open heart and mind for the open roads of the USA.
---
Fans of cycling love it for many reasons, but the health benefits that you can gain from regularly taking those two wheels out for a spin are chief among their list of favorites. This book takes the beginner cyclist and teaches them how to work at it like a pro while also providing enough enrichment for the more experienced rider to glean, too.
Losing weight while cycling takes more than just putting hours on the seat, so author Selene Yeager complements her tips with many other healthy tidbits. 
---
Given the wanderlust that a healthy cycling habit creates, many books focus on as wide a variety of settings as can fit behind the cover. Bill Thorness focuses his efforts on the trails of the Pacific coast in this guide.
A resident of the Pacific Northwest, he shows his native knowledge of the land with clever insight and comprehensive information. Each of the five sections targets a particular landscape from Washington state to the southern end of California.
---
Expert-level cyclists work with a team to train and prepare for the challenges their bodies face on the professional trail. Riders who want to practice like the pros lack these resources, which is why Joe Friel shares his firsthand experiences in this tightly focused book.
Delve into research and statistics, learn what you need to keep in mind when self-training and discover the secrets of technique that propel winners through mountainous trails and across the finish line.
Read more: How to Make Money with Your Bike as a Side Gig
---
The Sunshine State's paved trails see some of the best year-round weather for the serious cyclist, and this guide shows you'll be spoiled for choice whatever the season may be.
Coastal paths connect with city trailheads seamlessly in many areas, helping riders cross the length and width of the state more easily. The focus on safe, paved and well-maintained biking trails make put tourist-friendly Florida on the map for cyclists who love to take their bikes on vacation.
---
As the popularity of cycling as a sport has grown, so has the science behind why people love it and what impact it has on the body. Serious research goes into measuring the effects of long-term competition and what makes for a winning formula of training, trial, and performance.
The information you find in this book represents years of digging deep and discovering scientifically proven facts about the sport that anyone can put into action.
---
If you need a cycling adventure with less sport or science and more heart and humor, this is the book for you. Greg Pond weaves a twisting tale around a motley crew of personalities as they take the open road in a time before modern conveniences could solve the problems they encounter.
History buffs have something to appreciate from the context and setting of this story, and anyone who likes quirky tales with off-beat events and characters can take pleasure in the tale.
---
This ambitious author sets a goal of being the first to circumnavigate the globe by boat or bike. The lessons you can glean from this, the first half of his two-part story, involve far more than just the trials and tribulations of the open road.
He shares the bureaucratic hassles of multi-destination international travel, the missteps, and mistakes in planning a trip of this size and scope, as well as wondrous and magnificence of humanity and its many cultures along the way.
---
As coaches and experts in sports science, these authors form a dynamic duo who tackle the world of distance cycling with rigorous study, athletic philosophy and plenty of personal determination.
They explain exactly what it takes to train for every style of distance cycling and prove it with firsthand accounts and hands-on experience. Use their knowledge to plain training weeks and set milestones for reaching your distance cycling goals.
---
This chronicle of one cyclist's experience riding the Great Divide, which is the longest mountain bike trail in the world and measures 2,700 miles of grueling terrain, tells a tale of perseverance and pride. Doneen experiences setbacks from the start, but he pushes on through that and every other challenge the trail throws his way.
If you've got this behemoth ride in your sights, this way this author's journey will offer you plenty to consider when you're ready to make your plans and prepare for the race of a lifetime.

---
Every story of triumph usually begins with trial and tribulation. Here, the author rips apart the fantasy of racing as a professional cyclist and shows you the underbelly of the popular sport. It's not all horror stories of contract mismanagement and clashes within a team's members, but there's plenty of those tales to go around the bend and back a few times over.
Smith also reveals why becoming a professional cyclist and racing with a team is such a worthy goal, and why so many talented cyclists struggle to realize the dream for themselves.
---
If you want a sobering look at the fortitude it takes to become a champion in sports, this is the book for you. It chronicles not only the struggles one must overcome in climbing to the top rankings in competitive sports, but also conquering the difficulties in life along the way.
This autobiography is inspiring to be a success but gives a measure of humility to contrast oneself with. Lance brings into focus the raw impetus it takes to follow your path to its inevitable end.
---
This is a very handy book to have on hand even if you are not traveling the Katy Trail as the author details. However, it would be of greater value on that path. It maps out in rough form what it takes to make the trip with tips on where to find supplies and other amenities along the way.
The amount of knowledge in this reading is helpful for the adventurous cyclist and very telling of the needs of a two-wheeled wanderer.
Read more: 11 Best Tandem Bikes in 2021
---
One of the best books on cycling into the wilds of the European continents you will find out there, this book gives you the inspiration to keep pedaling. It is filled with breathtaking photos and excellent advice for boldly reaching new heights of experience with a bicycle.
It documents the conquests and follies of the author as he treks from London to Hong Kong on a trip more than 13,000 miles long that takes him through all manner of landscapes and local communities.
---
This terrific story is written by an author truly in love with riding a bike as a life statement and not just an occasional hobby as with many in America. It is quite entertaining and very informative from the viewpoint of a local resident providing inside understanding of the cycling culture in Holland.
The references to different publications and individuals about the mainstream attitude regarding pedestrians and autos versus cyclists make it so intriguing to imagine it live.
---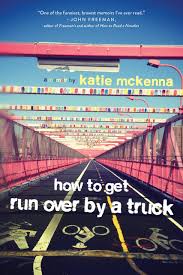 Katie Mckenna tells the tale of her struggle to regain control of her life amidst the possibility of death to facing steep odds in recovery after a bike accident with an 18-wheeler. This tragic accident causes a woman to have to overcome her most difficult struggles to find a way back to what feels normal.
It is an inspiring story of courage and commitment that takes an eye-opening look at the potential dangers in cycling and aftermath of a life-threatening collision on the road.
---
Riding bikes all around the world is a dream a lot of cyclists share while winning the toughest single day races is a fantasy come true for only a small number of the very best pedalers. The awesome history of the five courses known as the Monuments to the sport is a fascinating look at some of the most challenging cycling events in history.
This book offers a detailed look at the origins of cycling challenges and how they developed into the races we love to watch today.
---
This story about a man journeying across the European countryside is an enjoyable ride through a land going through a radical period in history at the end of the cold war. His detailed account puts the reader right there on their own two wheels next to him as he travels 2500 miles to reach his destination.
He faces many challenges and often finds himself in the position of having to rely on the generosity of others to supply some of his basic needs as he explores.
---
This makes a great starting point for anybody who wants to start cycling for more than just an occasional stroll. You can find everything a new cyclist needs to know to be able to enjoy this activity for many years while learning some tips on the way.
It offers guidance on everything from choosing a bike that is best for you to the proper diet to fuel your energetic lifestyle. This is a solid way to begin the road to understanding the best habits to start building now.
---
This book shows a dazzling history of bicycle designs from the earliest beginning to the modern hybrid composite material used to construct lightweight racing frames. This book gives the riding enthusiast a deeper telling of the origin tale of the bicycle alongside impressive photos and sketches that document its metamorphosis.
Overall, this is a great way to learn the history of this revolutionary piece of technology that put power under the feet of any able-bodied person.
---
The truth that does not compromise on the facts is what this book delivers in spades about the real life of a professional cyclist "learning the ropes." This autobiography by Charly Wegelius chronicles his rise through the ranks of the top amateur racing team in France.
This really opens the reader up to all the experiences of a rookie starting out on a new team where he seems like an unwanted addition no one has time for. He shows what it takes to succeed and prove himself.

---
The author, Joe Friel, is a champion athlete who has trained other champions of every level utilizing his expertise in the mechanics of exercise. He gives training techniques and tips for improving and maintaining your health through middle age and beyond. Learning from the experience and wisdom of not just a champion, but a champion maker has never been so easy.
This book affords a great advantage to continue the enjoyment of cycling into the autumn of life.
---
Racial tension throughout history has brought real issues that defined generations in every major sport. Cycling had its days when participant concerns over differences sometimes took the focus off of their mutual love for this activity.
This is a revealing look at the nature of civil rights and racial politics as it was portrayed by those in the cycling world. Boston was the first city to establish a biking organization, and the drama of the late 19th century molded the ages to come.
---
This is a delightful romp through childhood from the very beginning of watching others ride bikes to finally getting to try it yourself. It is a joyous tale of new freedom with lots of colorful artwork and a plot that any young person would enjoy.
This story is sure to inspire the youngest minds to dream of the days when they can be riding freely down the street on their own set of wheels. This award-winning work is a great way to share the love of cycling with children.
---
Planning to take a trip to Europe and thinking about a cycling tour, but don't know how to begin making arrangements for such an undertaking? This book will tell you everything you need to know to make the journey an event that will be simple and rewarding to accomplish.
He covers all of the important aspects of taking a long trip on a bicycle to get you there and back again with a great story to remember the adventure into true mobile freedom.
---
This book grips the reader with the hopes and aspirations of a championship competitor as he makes his way through the punishment of crashing and the sweet taste of victory. The style of the author really transports you to the pavement, cement, and cobbles of professional bike racing at its finest and most grueling challenges.
There is so much action in the narrative that it feels like you are in the race to win it as a member of the team as they ride for glory and fame.
---
This guide is like having a good riding companion along with you who is a local from every place you arrive at throughout the entire country. It has helpful maps and elevation charts to understand the unique challenges of each route that is illustrated in this handbook for cycling through the Italian countryside.
This book is an irreplaceable source of rich detailed information to help the adventurous traveler have exactly the kind of joyride they have their heart set on.
---
This makes a great companion on the road even if you are just new to the area and whether your mode of transportation has a motor or not. There are so many detailed maps and instructions to find anything a traveler could need on their trip through Washington.
It makes it so convenient to know where everything is located relative to your position as you plot your course. Making an overnight agenda without this title in your back pocket would be a chore.
---
This is an epic tale to be sure about two men taking the longest journey on a bicycle possible in the Americas from Alaska to Venezuela. The difference between the climates when they transition one into the next as the distance to the Equator moves closer and then away again must be awesome to witness.
The stories are a great way to get the feel of the experience for those who wish they could face the raw beauty of the land and severe weather changes personally.
---
Hiking and biking in Peru offer so many choices for exploration and yet so much can be missed without this truly authoritative guide. Every entry makes the trip a bit easier from what kind of terrain lies ahead to where the best places to spend the night are.
The tips and advice included in this superb travel text let the reader concentrate on enjoying the ride because he knows the details are covered. Don't dream of trekking through this part of America without it.

---
This is an excellent guide for a rider of any skill level although some of the routes may require a bit more fortitude than some of us can muster. Holland is probably the most popular country for cyclists both of the local variety and tourists who come just to experience the biking culture here among the Danish.
This book illustrates dozens of wonderful travel routes for any person to enjoy the beautiful scenery and unique communities in this picturesque land.
---
This book is a necessity for the true mountain biking enthusiast to read to get the real story of how that bike came to be out of the slim and sleek street race multi-speeds. The author recounts how the standards and durability had to be addressed for people to be able to ride in the roughest terrain.
The original creators give rousing accounts of events that made history even though many of those involved would not know how much until so much later with its own sport.
---
Examining the bicycle as a means of improving the quality of modern city life, the author extolls the virtues of a bike riding culture and the positive impact it has on society.
It really gives the reader food for thought as you start to consider the future in a world where people share more with each other than an aggravating crawl through increasing air pollution. It shows the pragmatic qualities of giving up the noisy gas guzzler and opting instead for manual locomotion.
---
Andrew Sykes gives us a quirky ride through Europe accompanied by his humorous wit that makes the trip feel like a fun time with an old friend. He gives great advice on the things he wishes he had known before making some of these excursions that really would benefit the next adventurer.
His casual language narrates the paths he takes as though he is telling you about it over his shoulder as you ride along with him through the old streets and sweeping background.
---
The author takes on a challenge that has him facing dangerous real wildlife as he travels through the Rocky Mountains on a 2500-mile test of will. He begins in Canada and winds his way down through several states until finally reaching the end of the race in Mexico.
It is a gripping tale that highlights some of the best moments one could hope for on such a treacherous achievement. He really steps out of his comfort zone and brings the reader along to try it out.
---
Antarctica is the kind of place most cyclists would never dream of trying to pedal their way across any part of its terrain, but the author did that very thing and did not stop till she reached the South Pole. The amount of determination this had to take is staggering to even consider when pondering the moments that tested her the most.
This would be a challenge to enjoy for even an afternoon let alone the extended period of time she logged in the saddle of her unique tricycle.
---
A school teacher sets out on the open road with very little resembling a plan aside from bringing some supplies to rough it through the night. His quirky and dry sense of humor brings a familiarity to his exploits that really strikes a chord with the reader and encourages further interest.
He takes an anecdotal approach to life on two wheels that draws the reader in and just keeps on pedaling at a constant rate despite the obstacles all the way until the end of the tour.
---
This book shows the darker side of professional competitive bicycle racing and the impact it had on some of the most prolific athletes in the sport at the time it was written. Not many can withstand the constant temptation to have anything you may desire when all the money one never had before begins to pour in faster than it can be wasted.
Thomas Dekker details his experience with the reckless abandon he gave into during his time as a leader in pro cycling.
---
The author, Ishbel Holmes, planned to let no one slow her down when she set out on her solo trip to bike around the world. She gets an unexpected companion when she encounters a dog being attacked by other dogs and decides to come to the aid of the unfortunate creature.
In her efforts to find a home for the loving pet, she realizes that some company was what she needed.
---
This story is riveting in its dramatic recounting of the race feared by so many for being one of the greatest tests of a rider's mettle. The author takes a look into the history of the Paris-Roubaix race known as the "Hell of the North."
The multiple perspectives construct a detailed viewpoint that gives a profound insight into the challenges that make it so attractive.
---
50 routes with detailed info about the intense climbs that await the impetuous make this a book no serious rider should be without. Many of the challenging peaks featured in the Tour de France are listed in this book for the avid cyclist.
This is an invaluable resource for those seeking to conquer some of the most epic mountain grades ever attempted.
---
My World is the personal story of one of the most famous cyclists of all time. In this book, you'll have the chance to learn about the side of Sagan that keeps him going, his dedication to the sport and his determination to win.
You will learn about how he prepared for each race and other facts and techniques that made him the most well-known cyclist of this generation. Readers will also see the personal side of Sagan – what he does to relax after a stressful event, and why he sometimes ends a race with a chicken dance.
---
Heroes materialize in the strangest places and in the most unexpected ways. Colleen Kelly Alexander's story reveals the ability of a human being to survive the most impossible odds. One day in autumn when Colleen was on her way from work, she was struck by a truck driver at a stop sign.
The driver ran over her lower body with both sets of tires, leaving her badly injured and fighting for her life. Colleen shares her incredible story of stamina and survival in her book Gratitude in Motion: A True Story of Hope, Determination, and the Everyday Heroes Around Us.
---
At the peak of the Jim Crow era, where you were better off a dog than a person of color, Major Taylor became the world's first black cyclist to make headlines. Taylor received support from a white cyclist by the name of Birdie Munger, who also once held the title of the world's fastest man.
In this book, you will see the results of an interview that investigative journalist Michael Kranish had with Major Taylor's daughter that reveals many previously unknown details.
---
Scott Zamek was told by all those around him that his lifelong dream of riding a bicycle around the world could not be done.
Despite the talk of skeptics, non-existent sponsors and a bank account that was full of holes, Scott Zamek deicide to give it his best shot. 25,000 miles later, Zamek had completed six million revolutions of the pedal and endured prison, less-than-optimal travel conditions and consumed foods that would turn most people's stomachs.
---
Cycling South America proves that it is possible to operate a fully loafed bicycle at an altitude of more than 15,000 feet. While doing so, cyclist Jiri Bina chewed coca leaves, mended his bike in areas where resources were scarce, rode across salt planes that left him encrusted with the stuff and struggled through nearly two feet of snow.
This memoir is one man's autobiography of his three-month tour of South America during the fall of 2011.
---
Imagine being charged with a felony and jailed for a crime that you did not even commit. Nancy Brooks went through such an experience after her husband stole money out of their joint business account, resulting in a bounced check. The charges were dismissed, but Brook's world had changed forever.
Seven years and seven breakups later, Nancy knew it was time for a fresh start. She decided to take on a seven-hundred-mile expedition in France from Bordeaux to the Alps. Her book, Cycling, Wine, and Men: A Midlife Tour de France is the story of finding fulfillment through living her life on her own terms.
---
Imagine riding a bike from Amsterdam to Singapore. That's exactly what Martijn Doolaar did for the sheer pleasure of the adventure. Doolaar chose to forgo the conveniences of traveling by car to the arduous cross-country cycling style that freed him from the daily grind and allowed him to travel slow. Through Eastern Europe to Iran,
Doolaar takes you with him on his year-long tour in his book One Year on a Bike: From Amsterdam to Singapore.
---
Newly retired Alice Honeywell and Bobbie Montgomery decided to travel across the county from Oregon to Maine as a way to jumpstart their lives after a career. Together, they take readers with them across the United States through scorching sun, torrential rains, high winds, and wildfires.
But through it all, the thread of their friendship deepened and is told in touching detail in their joint book, Across America By Bicycle: Alice and Bobbi's Summer on Wheels.
---
What better way to prepare for a cycling trip of your dreams than to read a book written by – not one, but two – cycling experts. The Complete Book of Long-Distance Cycling allows you to take advantage of the joint knowledge base of Edmund R. Burk and Ed Pavelka as they guide you along the way to achieving the strength and skills need to succeed as a long-distance cyclist.
This book will help you choose the appropriate equipment and give you training tips to help you succeed.
---
Into the Sunrise: Cycling the World: Sydney to Mori is the second installment to Chris Pountney's attempt to ride around the world. Chris and his girlfriend Dea were on their way across the world when a disaster forced them to chance plans. Do they have what it takes to power through the setback and return to the Chinese town of Mori using only their bikes and boats?
This is a story of romance and adventure that will warm the heart of any cyclist, from the amateur to the professional.
---
People of all situations will enjoy the story of a novice cyclist who began a solo cross-country ride in honor of his young niece, Jenna, who was born with a rare disease known as Sturge-Weber Syndrome.
Overcoming impossible odds, Al DeCesaris rode more than 3,000 miles from California to Maryland, raising awareness about his niece's condition across the country to bring funding and hope to medical research for suffering from Jenna's disorder.
Crossing America for a Cure is a story of inspiration and hope by a man committed to those whom he loved.
---
In 2006, Tracy Draper, a mother, and wife decided to do what she decided to call her "Teeny Tiny Triathlon," a day she spent on performing a way-scaled down version of the Ironman. That day marked the beginning of what would lead to an epic cross-country cycling trip after years of training. Usually, cyclists register with private touring groups to ride across the country.
However, Tracy decided to do it a little differently and recruit and organized her own team of cyclists to ride across the county in support of wounded veterans. Live it: Riding the Highs and Lows of a Cross Country Dream chronicles her story as she leads a band of cyclists across the county for which the bravest among us risked life and limb.
---
Put Me Back on My Bike is a story by William Fotheringham telling the contradictory life story of Tom Simpson, an Olympic medalist and world champion. Tom was the first Briton to wear the yellow jersey of the Tour de France. Although he died a tragic death during the 1987 Tour, the British equivalent to the American Major Taylor of the 1890s is revealed in startling color in the book.
Simpson was one of the first cyclists to admit to using banned drugs and to be accused of fixing races. In spite of his flaws, Tom Simpson was an inspiration for many for the obsessive desire to win that cost him his life.

---
If you are looking for a way to complement your training program, The Cyclist Training Diary is indeed your tool for faster, stronger racing. Full of truly evergreen content and undated pages you can use at any time of any year, you will have plenty of space to record any metric you are looking to track to ensure your success.
The book is written by America's most experienced personal cycling coach, Joe Friel. This wire-bound book lays flat, with easy-to-turn pages to allow you to keep track of your workouts in a way that's easy and convenient.
---
One of the best comprehensive cycling guides for the Southern Appalachians. Hiram Rogers describes vividly his road bike rides at Georgia's historic Chickamauga National Battlefield, Cherohala Skyway, and many more beautiful places.
Read more: The Best Tandem Bikes
A must-read for anyone who plans to take the same routes. Includes super useful stuff like ride description, mile-by-mile directions, detailed maps, terrain difficulty, and natural and historic features you will discover on the road.
---
The Rider by Tim Krabbé is a story of a cyclist who created a compelling story as a tribute to the art of a cyclist road racer. He begins his story at the start of the Tour de Mont Aigoual, a race through the mountains of Central France.
In a mere 150 pages, you will follow Tom for more than 150 kilometers as he strives against his rivals to win the coveted prize. This book is a perfect source of inspiration whether you are an armchair sports enthusiast or a cyclist yourself.
---
If you are ever considering a tour of France by bike, you will benefit from Lonely Planet's Travel Guide to Cycling France. Whether you want an easygoing tour through arable lands or to conquer the slopes of the High Alps in the Tour de France, this travel guide provides suggestions for all fitness levels with elevation charts and listings of sleeping, eating and facilities en route.
Completed by those who have actually traveled to the location, you can be sure that the information is true and accurate to the letter.

---
Wanna learn how to be an "effective cyclist?" Then Effective Cycling by John Forester is for you. This classic handbook is ideal for cyclists of all shapes and sizes, from those who use their bikes to commute college or those who take pleasure in riding during the weekend.
You'll find all the information needed to ride a bike in any condition: day and night, stormy or fair, congested city streets or back country roads. You'll also learn how to best choose a bike for your needs and useful maintenance tips and suggestions.
---
The Danube Cycle Way is traveled by many during the holiday seasons and has unforgettable scenery and a wide cultural mix. It's not uncommon to visit a bar or restaurant and hear multiple languages being spoken all around you, none of which, by the way, are likely to be English.
The Danube Cycleway: Donaueschingen to Budapest by John Higginson is a definitive guide to the family-friendly cycleway that can be traveled in the suggested twenty days or in whatever timeframe works for you.
---
Cycling can seem like a glamourous sport on the surface, but are you willing to learn the good, bad and the ugly of the world of professional cycling? Paul Kimmage describes just that in frank detail as he relates both the intense pressures cyclists are performing under as well as the wide spread use of illegal drugs.
The unspoken law of silence is broken in this courageous exposure of a sport where everything is not always all it's cracked up to be.
---
For the ultimate experience in cycling to the extreme, consider riding through Siberia: a land of wolves, frozen lakes and vast expanses of nothingness reaching to the horizon. Rob Lilwall did just that after leaving his job as a high-school geography teacher.
In his book, Cycling Home from Siberia, Rob recounts his nearly four-year journey from England and back again through the intimidating jungles of Papua New Guinea, the cyclonic weather of Australia and the war-torn Hindu Kush mountain region of Afghanistan.

---
Cycling the Camino de Santiago is the definitive guide to the route from St. Jean-Pied-de-Port located in southern France to Santiago de Compostela. This guide details the original pilgrim way with alternate routes for the more adventurous.
The route is divided into 19 different stages of around 30 miles each with detailed information regarding the religious significance of each stage and local places that hold tourist attraction.
The entire Camino de Santiago can be covered in less than two weeks on a bike vs. more than a month on foot.
---
While there are many cycling books about touring countries, there are not many that are as engaging and informative as No Place Like Home, Thank God by Steven Primrose-Smith. After surviving a brain hemorrhage that nearly killed him, Steven decided that life was too short to spend on a mundane existence.
During his tour, Steven climbed the equivalent of 20 Mount Everest through 53 countries, survived a swarm of mosquitoes affected by Chernobyl and narrowly missed death four times.

---
Behind every great person is someone working behind the scenes to keep everything running smoothly. Bike Mechanic by Guy Andrews and Rohan Dubash details the daily life of those who keep the wheels of cycling superstars turning smoothly over the steepest mountains and across the most punishing roads. In this book, some of the finest bicycle mechanics in the world tell their stories.
The stunning photography makes it easy for the tool nerd to follow along and learn tips and tricks of the trade for their own use.
---
For a guide to biking in the cities and suburbs around the country, Where to Bike Chicago can give you an idea of what to expect when cycling in any metropolitan area. The book is written by Greg Borzo, a lifelong cyclist who spent most of his life in Chicago himself.
Considered an expert among cycling circles, the award-winning journalist provides professional tips on how to navigate the city of Chicago on two wheels in this informative book.
---
Fat Chick Goes AWOL is the story of a woman who is looking for a way to break free of her excess weight and from those who want to quash her dreams of cycling, hiking and paddling her way around the world.
Thirty-year-old Fat Chick is a luscious 285 pounds and is not exactly the person you'd expect to take on a 2,600-mile ride on a recumbent trike. Does Fat Chick make it out of the clutches of the Real World and experience her dreams, or does she remain a captive fly in the spider's web of life's circumstances?
---
Bike Fit: Optimize Your Bike Position for High Performance and Injury Avoidance is written by Phil Burt, the head physiotherapist at British Cycling. He has worked with hundreds of cyclists who have experienced everything from numbness to hands, sore knees or uneven wearing of the soles of their cycling shoes.
Full of useful diagrams and step-by-step diagnostic procedures, every serious cyclist looking to gain an edge should consider this book.
---
Zinn and the Art of Triathlon Bikes take you step-by-step through the process of tuning and maintaining your ride, including tips on how to safely have your bike transported between races and the best equipment/upgrades to consider for optimal success.
Both novice mechanics and experts can learn from the clear instructions and exploded diagrams listed in this book that are designed to help you enjoy hours of pain-free riding.
---
Cycling Anatomy by Shannon Sovndal, M.D. provides full-color illustrations of nearly 75 different cycling exercises you can use to improve yourself. The book goes above and beyond by showing you the muscles that are at work during different stages of the racing routine and how to strengthen each muscle group.
For active cyclists and those who just want to build a stronger physique, this book is a good way to get the most out of each ride.
---
The 165-mile Tahoe Rim Trail follows the shores of the lake along the spine of the surrounding Sierra and Carson mountain ranges.
Over the course of its length, the TRT intersects multiple other trails and roads to allow for a variety of riding options. In Mountain Bike Tahoe, you will discover 50 possible routes complete with maps, directions to trailheads, difficulty ratings, and suggestions on which routes are best for certain seasons.
---
This is the nice story of the famous Sean Conway who raced around the world. His life-changing experiences and 200 miles daily range of cycling are extraordinary. Fascinating and surprising story at some moments. In a 16,000-mile journey, Sean traveled to South and North America, Europe, Asia, and Australia.
Definitely, a must-read for anyone who is interested in cycling adventures and likes to read about traveling.
---
Jens Voigt is one of the most beloved German cyclists. He won three stages of the Tour De France and wore the yellow jersey twice. In this book, the author reflects more on his childhood in East Germany.
The joggling between cycling and being a father of six and also without doping is amazing.
---
The famous cycling coach Joe Friel as one of the most trusted authorities in the industry explains comprehensively the entire universe of cycling. We can easily say that the name "The cycling's training bible" is really deserved.
---
One of Amazon's bestsellers this book is one of the best guides to bicycle repair and maintenance I've ever seen. Anything from basic repairs to more complicated things is covered in the book. Each of the repairs is illustrated nicely making the job easier for everyone.
---
I'm not a big fan of the Lonely Planet series in general but this one is nicely written and a quite different one. It shows 200 of the best places to ride a bike around the world. The book is looking amazing which is a standard for Lonely Planet. The book is organized by continents including Americas, Europe, Asia, and Australia.
---
The lovely story of Bruce Weber who traveled the United States with his cross-country bike at the age of fifty-seven. If you love to read travel stories then this one is really one of the most entertaining books out there. It teaches you many life lessons including the most important one – it's never late to start an adventure.
---
Another great book by Sean Conway. The epic journey from Land's End to John O'Groats, solo and unsupported, is really a joy to read. With this story started the second life of the adventurer Sean. I encourage you to read this book if you are into cycling adventures. I have to admit that this is one of my favorite cycling books of all time.
---
Absolutely a must read for every cycling fan. In this tale, the author is throwing himself into the deep with a 9000km journey in the old Iron Curtain riding a tiny-wheeled two-geared German shopping bike. The trip will last more than 3 months, he will pass through 20 countries and a 58-degree jaunt up the centigrade scale.
---
Chris Boardman is very much known as co-presenter of ITV's Tour de France coverage, but beyond that, he is one of the greatest British cyclists of all time. His autobiography is intriguing, full of interesting stories and details of his cycling career.
---
The astonishing story of Shannon Galpin who leaves her career, life, sells her house to help the war-torn country of Afghanistan. She launches a non-profit to help thousands of people in the country and became the first women to ride a mountain bike in the mountains of Afghanistan.
---
Andrew Sykes makes this 8000km epic journey through Europe with his beloved bike called Reggie. The trip starts from Tarifa, Spain, and ends in Nordkapp in Norway – from Europe's geographical south to its northernmost point. Definitely, one of the best books about long-distance cycling in Europe. As you noticed this is the third book by this author on our list.
Read more: