65 Best Bike Brands of 2023: Latest Rankings
Get ready to hit the road confidently with our Best Bike Brands of 2023 list. With a wide range of options, from casual cruisers to high-performance racers, this guide has everything you need to make an informed purchase. Discover the top brands and their must-have models, and find your perfect ride today!
Let's get started!
---
1. Trek Bikes
Why we love it: American, quality, longevity
When Dick Burke and Bevil Hogg met over beers in 1975, they debated the workings of the bicycle company they had launched and wound up debating about its name. Hogg argued for Kestrel (the bird of prey).
Burke proposed Trek because the brand name suggested longevity, freedom, exploration, and quality. "Trek was never just a name.
From the beginning, it was a summation of values," they agreed, and an empire was born in a nearby barn. Known for quality and integrity, Trek is committed to relentless innovation that makes the company unique among many.
Trek is also one of our favorite bike brands, and we love most of their road, mountain, and hybrid bikes. Here you can read a full Trek Bikes Overview.
---
2. Cannondale Bikes
Why we love it: American, premium quality, great frames.
In 1971, just a few years before Trek launched, Cannondale innovators took a look at conventional, traditional manufacture and declared, "there had to be a better way."
Milestones launched at their Connecticut workshop include pioneering materials, ergonomics and technology, aluminum and carbon-fiber frames rather than steel preferred by other makers, and "we shook up the suspension establishment with single-sided forks, designing incredible frames and products that reinvented racing.
"People have called us crazy, ridiculous, and worse." Undeterred, Cannondale continues to produce iconic bicycles brand fans prefer.
---
3. Giant Bikes
Why we love it: huge lineup, good quality, world's largest bicycle manufacturer.
Referring to their company as the world's leading brand of high-quality bicycles and cycling gear and originally founded in 1972, Giant insiders not only consider their branded frames "catalysts for change," but the introduction of strong, lightweight aluminum came along at a time steel fabrication was the norm.
Giant Bikes "were the first to make carbon fiber frames available to the world. "We are athletes, adventurers, and advocates for cycling.
We are Tour de France racers, single-track explorers, and friends." Around 12,000 retail stores around the world stock this brand, so finding one won't be hard.
---
4. Bianchi Bicycles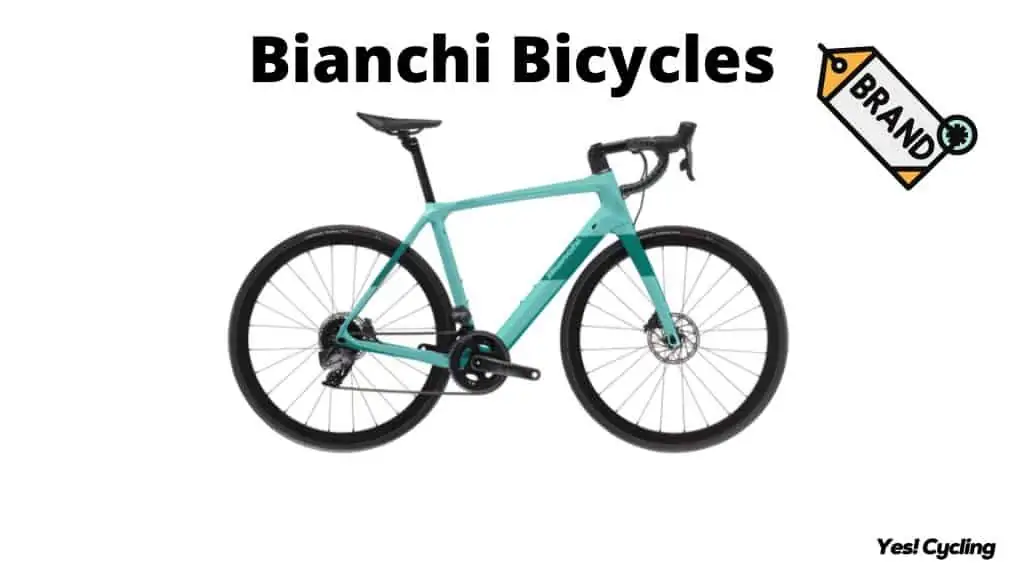 Why we love it: Italian design and quality, the world's oldest bicycle company.
Tradition runs deep at Bianchi Bicycles, where manufacturing has continued since founder Edoardo Bianchi launched his manufacturing company in Milan, Italy, in 1885.
Known as the world's oldest manufacturing company, Bianchi pioneered the "equal-sized wheel and pneumatic runner tires," inventions that remain unparalleled today.
In 1897, bicycles underpinned this company's heritage by expanding into motorcycle production, where artisans continue to craft these stylish, tasteful works of art.
---
5. Specialized Bikes
Why we love it: American, great mountain and road bikes.
Founded by Mike Sinyard in 1974, the cycling enthusiast sold his VW bus for $1500 to fund a European cycling tour where he picked up and shipped home difficult-to-find pieces American cyclists couldn't get their hands on.
This lark leads Sinyard to a career manufacturing proprietary components like his signature Specialized Touring Tire.
Introducing "the first major production mountain bike in the world," the Specialized continues to make "Stumpjumer" models (one was displayed at Washington D.C.'s Smithsonian Institution). Still, its main focus these days is on "lifestyle" bike innovations.
---
6. Co-Op Cycles
Why we love it: good quality, very affordable.
Co-Op Cycles is what reviewers call REI's "affordable in-house brand that offers different types of bikes intended for trail riding commuting, traveling, gravel riding, and more.
If you're on a limited budget, but you don't want to sacrifice quality," looking into the bikes in this collection should definitely be considered.
Find kids' and adult bikes that belong in 4 groupings: mountain, hybrid, kids, and ADV (the adventurous spirit category), each offering bikes that deliver what REI calls a "good balance between price and quality."
Looking for a ride offering an impressive money-to-value ratio? These bikes could be your best bets.
---
7. Diamondback Bikes
Why we love it: American, big lineup, affordable.
Diamondback bikes are among our favorite brands for a reason: they are affordable, fun to ride, and easy to buy online.
"Our bikes are designed and tested by true enthusiasts," say members product development team members at Diamondback, and you get complete assembly control that suits your lifestyle.
Your bike can be shipped to a local dealership for assembly, arrive on your doorstep ready for assembly, or let the crew assemble it and deliver it to your home or office. Name a bike style.
Check the sale option. They've got it. You may even be able to save some money on a mountain or road bike.
Here you can check our dedicated Diamondback bikes review page.
---
8. Kona Bikes
Why we love it: amazing mountain bikes, unmatched on the trails.
Committed to freedom and empowerment, Kona has dominated the industry since its inception in 1988 by a staff of "keen, active, impassioned cyclists," and even the original founders have stuck around to make sure the vision they had remained on target.
"We're not big, nor are we that small. Just a dedicated group of cyclists making bicycles for people who love bikes-no matter if that love is new or long-established." Want to be impressed?
Check out our favorite Kona bikes. Allow enough time on the site to be impressed.
---
9. Schwinn Bikes
Why we love it: Oldest American brand, huge lineup.
Chicago, Illinois, remains the proud home of Schwinn Bicycles, founded in 1895, and still the manufacturers of some of "the best-known and best-loved bicycles of all times."
While clinging to its identity and heritage, Schwinn never failed to keep up with trends and innovations, which is why it has remained competitive for more than a century.
Expanding its product mix from adult and juvenile bikes to fitness products, Schwinn continues to thrive as the quintessential American product.
---
10. Priority Bicycles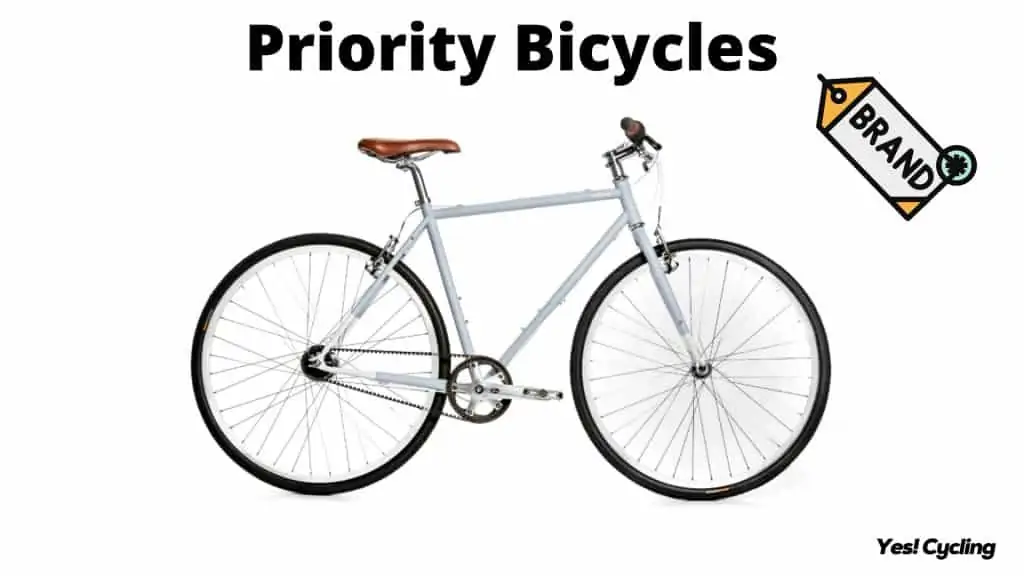 Why we love it: Kickstarter brand, belt drive system.
Launching a business in New York City proved an ambitious goal that was financially underwritten by a Kickstarter crowd-fund effort that sought $30K in start-up money in 2014 – until backers contributed $565,000 in just 30-days.
Three efforts later, Priority Bicycles lays claim to 5 models that ship around the world.
Exclusively a direct response effort, 100-percent of all sales are generated via the company website. Still, if you're traveling to The Big Apple, you're invited to meet the founder and check out the bikes for yourself.
---
11. Fuji Bikes
Why we love it: Japanese quality, one of the oldest bike manufacturers.
When the Fuji bicycle works were established in Japan in 1899, founder Okazaki Kyūjirō chose the brand name to homage to the Japanese symbol for strength and endurance.
Worldwide distribution followed once this company's products had become the most popular bicycle in the nation during the 1920s.
Fuji survived several name changes and two world wars, but by 1950, the brand was once again among the premier bike manufacturers.
That included providing house-brand bikes for retailer legends like Sears & Roebuck and Montgomery Wards. Today, Fujis can be spotted at every major cycling event, including the Olympics.
---
12. Tommaso
Why we love it: an Italian design, good quality, affordable prices.
Tommaso may be located in Denver, Colorado, but designs originate in Italy and bikes direct ship from Giantnerd.com.
Founded in 1985 as "a road bike brand," first efforts included frames built in Italy shipped to the U.S. unpainted and delivered to bike shops for the final build.
Expanding to track, fixed-gear, triathlon, and cyclocross bikes crafted of steel and later titanium, Tommaso has added aluminum and carbon models.
By the way, Tommaso never assigns model years to their bikes, so consumers "don't have to wait an entire year" to get the most recent model!
---
13. Rad Power Bikes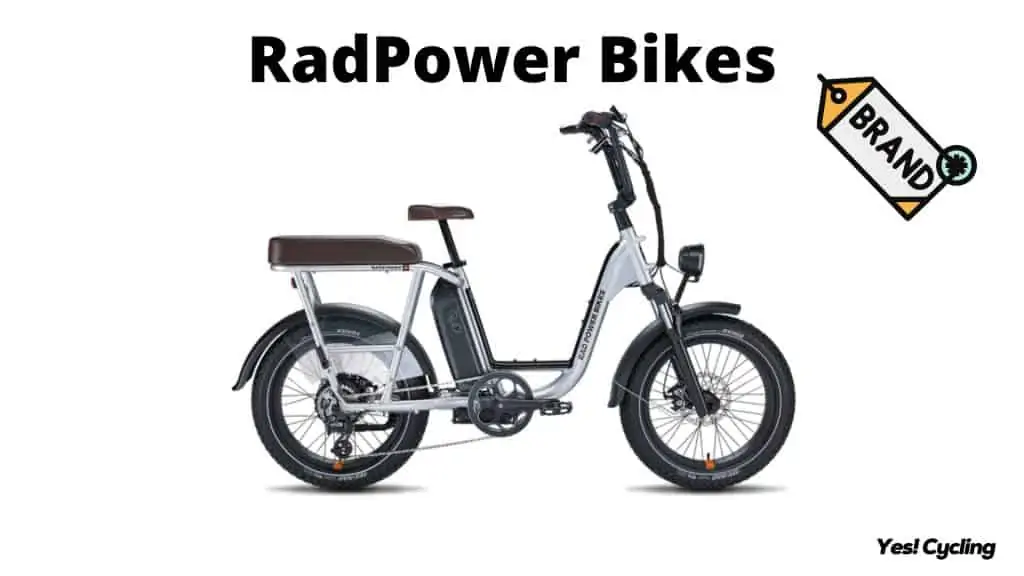 Why we love it: American brand, high-quality motors, and batteries, great build quality.
When Mike Radenbaugh enlisted high school pal Ty Collins to help him run the Rad Power Bikes brand after operating solo and concluding he could no longer run the company alone, Radenbaugh's prediction that e-bikes were the future of transportation came to pass, which is how this brand came to be a major player in an industry just beginning to realize its strength and power.
The RadRover electric fat bike triggered "a wild ride of hypergrowth," and there is no sign that this trajectory will stop any time soon.
RadPower Bike Reviews:
---
14. Sixthreezero Bike Co.
Why we love it: American, amazing beach cruisers, affordable prices.
Appealing to the sensibilities of bike riders who never get a proper fit no matter what bike brand they buy, this company, based in California, was originated by hobbyists who morphed their clever ideas into action in 2005 by launching their company within the confines of a garage.
Moving to a warehouse was made possible by the success that can be best described by the company's statement: "Tens of thousands of sixthreezero bikes are now cruising all around this great country of ours!"
What brings shoppers back? The integrity of product and product warranties that keep buyers coming back.
---
15. Santa Cruz Bicycles
Why we love it: American, high-end mountain bikes.
Producing quality products since 1994, Santa Cruz Bicycles is another homegrown California bike entity that had humble beginnings but lays claim to a production and innovation history that belies its short existence.
Founded by Rob Roskopp, Mike Marquez, and Rich Novak in 1993, this company is known for producing bikes with superior suspension systems and designs that are top-notch, too.
---
16. Marin Bikes
Why we love it: American, amazing MTBs.
Marin Bikes is yet another bike brand born in California in the eighties ( 1986 ). The name comes from Marin County in California, where the brand was created by Bob Buckley.
They specialize in mountain bikes, and the truth is they are absolutely amazing. In the last decade, they added many new products, and now they compete successfully in the road bike and hybrid bike niches as well.
One of our favorite Marin bikes is the Four Corners with its 650C wheels.
---
17. All-City Cycles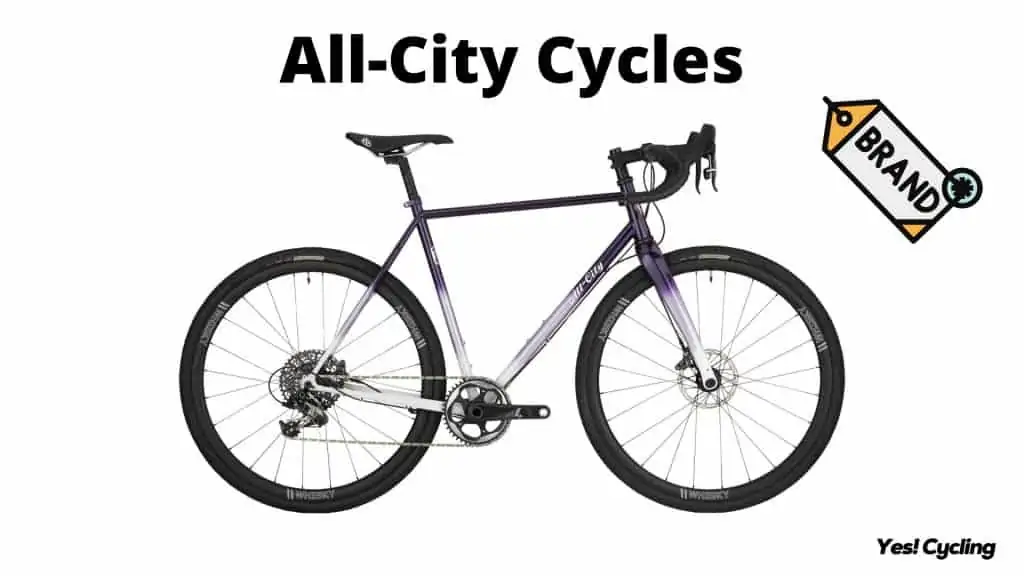 Why we love it: Amazing design, high-quality components.
Looking for a damn fine bike? All-City product developers say you will find one by choosing one of their styles.
On a mission to "bring beauty back to production bicycles," this company has set out to produce "classically-inspired frames with hand-built touches" that include all of the advances in equipment and technology a serious cyclist desires.
If you're seeking a fast and fun ride that also delivers elegant design and flawless performance," find it by choosing a from All-City Cycles' library of offerings, each of which, according to company marketers, is "beautiful as all hell out in the world."
---
18. Raleigh Bikes
Why we love it: British's oldest bike manufacturer, high-quality parts.
Raleigh is one of the oldest bike manufacturers in the World. It's a British manufacturer and is established in Nottingham, England, in 1885. Raleigh produces many different bike types and is known for the quality components and build of the bicycles.
A few years ago, Raleigh bikes also entered the electric bike market and now produce more than seven e-bike models, including the Array, Centros, and Felix.
---
19. Cube Bikes
Why we love it: German quality, premium mountain bikes.
Tucked away within the lush landscape of Bavaria resides a bicycle company founded in 1993 by Marcus Puerner.
Growing from a modest workshop in Waldershof to a producer considered a market leader throughout Europe, Cube specializes in premium mountain bike and road bike products. The company has extended its reach to specialist retailers in 67 countries.
Diversification has remained a core strength of this company; thus, you will find more than 350 different bikes and E-bikes on the Cube product roster that include "ergonomically optimized bikes for women and kids."
---
20. Alchemy Bicycles
Why we love it: American, great frames.
Alchemy Bicycles debuted in 2008 to an audience of enthusiasts perpetually eager for product innovation, a relative newcomer to the burgeoning, international world of bike manufacture.
Based in Denver, Colorado, Alchemy's immodest philosophy is "The relentless pursuit of perfection," the company's mantra? "No shortcuts accepted."
Catering to the desires of passionate cyclists seeking beauty and no constraints, every bike is crafted to painstaking perfection and attention to detail.
Production quotas and factory efficiencies? Not on your life, say staffers and riders "can feel the difference from the first pedal stroke."
---
21. Orbea Bikes
Why we love it: Premium road bikes, excellent design.
Orbea offers you the chance to design your own bike, which can be an intriguing experience for shoppers visiting the company website. They can use a unique personalization tool giving browsers access to "Simple, intuitive, limitless possibilities."
The process includes stipulating features you need and want, and then you "start to design the bicycle of your dreams…," whether it happens to be a mountain, road, triathlon, or eBike.
Site visitors enjoy reading personal success stories — amateur and pro alike – about real-world experiences on their Orbea rides.
---
22. Norco Bicycles
Why we love it: best-in-class mountain bikes, premium built quality.
Established in 1964 by Bert Lewis in British Columbia, Canada, Norco's roots reach back to a converted chicken coop where Lewis's first bikes were crafted.
Modest beginnings morphed into a proud Canadian company that owes its inspiration and growth to a goal of making bikes capable of mastering the nation's rugged landscape.
"No detail is too small," say team members eager to "maximize performance from every tube and every angle."
By carefully selecting components and subjecting bikes to stringent performance, aesthetic, and quality standards, Norco is as proud of its heritage as it is of its award-winning bikes.
---
23. Felt Bikes
Why we love it: exceptional time-trial and triathlon bikes.
Launched in California in 1991 by founders eager to make "a radical departure from the bicycle design norms of the late 1980s, where high-performance frames were often visually indistinguishable from one another."
Felt's ambitions included becoming the "preeminent performance drop-bar and triathlon bike company in the world." No small goal, the brand has found itself a favorite of cyclists who consider competition the only game in town.
"We think that going fast is fun, and we make our bikes accordingly," producing models that appeal to everyone from mountain riders to recreational bikers.
---
24. Retrospec Cycles
Why we love it: affordable fixed gear bikes.
Another ambitious California bicycle maker, Retrospec, headquartered in the Los Angeles area, touts "a mighty team of innovators" with a passion for the outdoors.
The launch crew committed to making various bike styles, each required to meet three criteria: innovative design, development excellence, and affordability.
Among the niche bikes for which Retrospec is well known are single-speed fixies, city hybrids, beach cruisers, fitness, folding, and youth bikes.
Get the accessories you need to complement the bike you pick from Retrospec, too.
---
25. Jamis Bikes
Why we love it: Awesome beach cruisers, quick road bikes.
In 1979, Jamis joined the bicycle industry with its Earth Cruiser, a re-engineered cantilever cruiser designed to deliver "equal parts fun and fashion" that coincidentally spurred the beach cruiser movement.
With each succeeding year, the growing company introduced the Boss Cruiser, a "pre-mountain hybrid bike," with funky, fat tires, and as time passed, the Jamis' library exploded to meet the ever-growing desire for new, niche bikes that now include mountain, road, adventure, street, recreational and youth models.
---
26. Firmstrong Bikes
Why we love it: super customizable beach cruisers.
Do you live close to an ocean?
Firmstrong's beach cruiser bikes launched this company 10 years ago, promising design, functionality, and affordability. No ocean in your neighborhood?
No worries. The company's classic cruisers were just the first products churned out by this California company. The line was expanded to include commuters and hybrids ready to take you down paths, boardwalks, streets, and trails.
Offering a similar "Create your custom bike" option, pick your frame, parts, and colors, so it's one-of-a-kind – and the company promises that every bike begins with a pen and paper sketch, harkening back to yesterday.
---
27. Devinci Cycles
Why we love it: Great mountain bikes, bicycle-sharing provider.
This national treasure was established in Quebec in 1987. Since its inception, Devinci has delivered quality and design innovation.
Their start-up story is unique: "Brainpower was corralled; designers and skilled technicians were sourced, and R&D was ratcheted up."
Choose from an extensive list of road, mountain, and hybrid bicycles, or go for the gold with Devinci's BIXI-brand of bicycle that is so popular; it's the choice of bicycle-sharing schemes in Montreal and Toronto.
From women's styles to hybrids, XC standouts, ergonomic cruisers, and a World Cup winning dual-suspension mountain bike, if you can't find something special here, it may not exist.
---
28. Ghost Bikes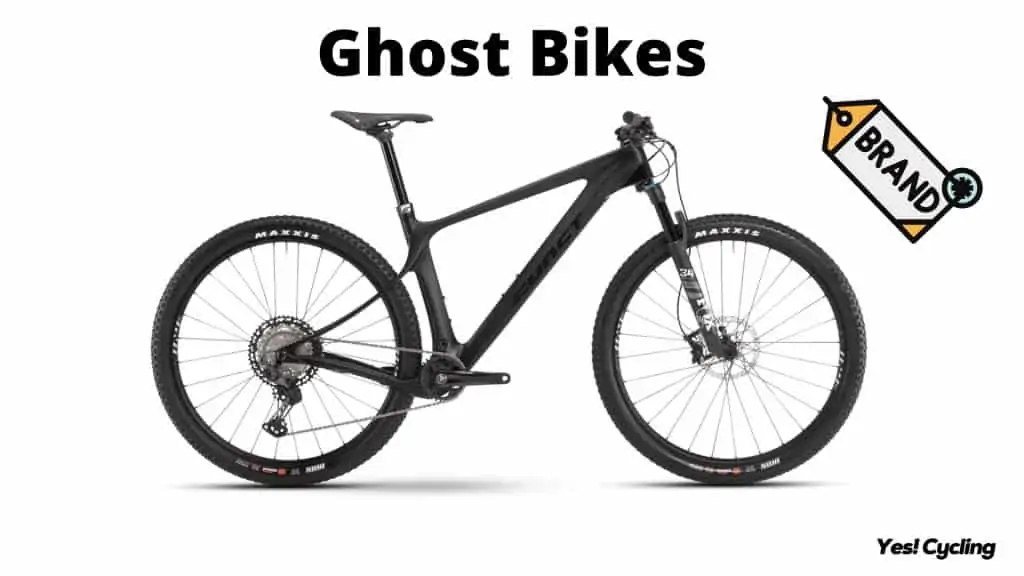 Why we love it: German quality, exceptional mountain bikes.
Originally as a small bike repair shop opened in the small German town of Waldsassen in 1993 by Uwe Kalliwoda and Klaus Möhald.
The friends operated out of the garage and met with early success thanks to a captive audience of fellow university students whose bikes always needed repair.
Their first design was an instant best-seller, enabling them to open their own aluminum and carbon company to produce their own frames.
Still headquartered in Waldsassen, 70-percent of the company's product is still manufactured there.
---
29. Prevelo Bikes
Why we love it: Great kids mountain bikes.
Prevelo's ethos, "Bikes for Kids. Engineered for Kids," turned this brand into a parent's best resource.
Designed to inspire confidence and built to be easy, safe, and fun to ride, these mini-workhorses have it all: Confidence-inspiring low geometry design, kid-sized hand brakes, "kid engineered cranks, and bottom brackets," tough frames built of ultra-rigid aluminum, rounded axle bolts ("one less place for kids to scrape themselves," notes Revelo), and every bike is third-party tested for chemicals.
Safe. Fun. The brand isn't just a parent's dream; these bikes are the ones kids dream of, too.
---
30. Pure Cycles
Why we love it: American, affordable rides.
This Los Angeles-based enterprise, founded 10 years ago by three dudes who met in kindergarten, launched with a lofty objective: Get more people on bikes.
Their self-proclaimed cool products have caught on and gone international.
Splitting their manufacturing focus between commuter bikes, beach cruiser/coasters, and racers, Pure has somehow managed to pull off this much diversity by paying an equal amount of attention to manufacturing, style, design, and materials.
A recent Kickstarter campaign birthed their Volta e-bike. "We're always cooking up new ideas," say the founders. Brand fans intend to take Pure up on that promise.
---
31. Woom Bikes
Why we love it: America, high-quality children's bikes.
Focusing exclusively on crafting bikes for little ones, Woom Bikes' desire to produce bikes that delight kids and their parents leads to six years' worth of testing, experimenting, optimizing, and analyzing the market.
Targeting children between the ages of 1-1/2 and 14, founder Marcus Ihlenfeld believes the secret behind his product's successes is innovation, a no-compromise philosophy, using child-specific bike parts made to support a child's anatomy. Since Wooms are 40-percent lighter than conventional kids' bikes, and Ihlenfeld insists that "On a woom bike, children learn to ride up to three times faster than on other bikes."
---
32. Yeti Cycles
Why we love it: high-end mountain bikes.
In 1985, Yeti Cycles founders determined that the bicycle industry needed a powerhouse addition to the market by introducing their first "no-frills bikes for core riders" by invoking the name of the mythical Himalayan creature.
At the time, mountain biking wasn't even "considered an industry," said entrepreneurs involved with this ambitious start-up. It didn't take long for the Yeti factory to churn out so much product, Yeti bikes were "outpacing the biggest companies with cutting edge race-specific designs," and it continues to do so.
---
33. Surly Bikes
Why we love it: American, amazing fat bikes.
Positioning itself as "the undefinable bike company," Surly proves that by telling the public, "We're not a bunch of deranged, clown-obsessed, serial killer wannabes."
Not your average bicycle brand introduction? That's the point. "We make serious steel bikes for people who don't take themselves too seriously," say staff.
Citing highly-engineered, size-specific tubesets, custom butting profiles, proprietary forks, and unmatched details, Surly bikes says, "You don't need to wear a uniform or kit to ride a Surly. Just throw your leg over and go." Yup. Undefinable says it all.
---
34. Salsa Cycles
Why we love it: American, great touring and mountain bikes
Must your salsa dance moves be up to speed? Not necessary.
This Minnesota bike brand produces touring, mountain, gravel bikes, and components, and Salsa keeps things in the family: Surly Bikes are owned by the same corporation.
Preferred by winter biking enthusiasts for superior performance in cold climates, Salsa was founded in the 1980s by Ross Shafer, who cut his teeth fabricating frames and stems, then bike fabrication that now includes aluminum, carbon fiber, titanium, and Chromoly steel models.
Salsa's dropout design is unique, one of the major reasons for healthy sales.
---
35. Kestrel Bicycles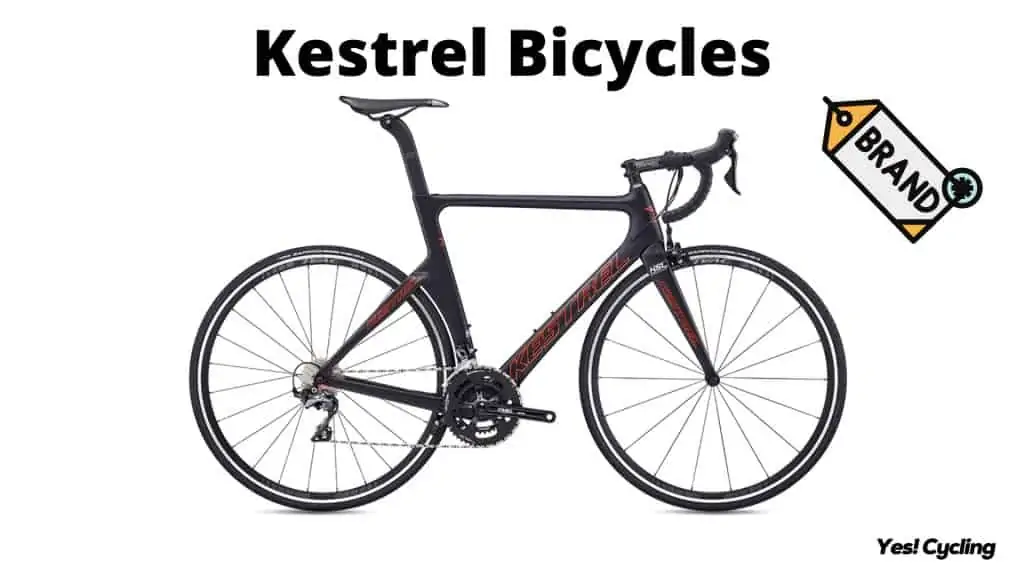 Why we love it: American, a pioneer in carbon fiber frames.
Taking carbon fiber construction to new heights, Kestrel Bicycles considers itself the "new first name in endurance that helps this brand differentiate itself from the herd.
American ingenuity plus carbon fiber frame design made Kestrel the manufacturer of the "world's first all-carbon bicycle frame in 1986," creating products that have morphed from fluid, curved bikes to more angular designs that minimize wind resistance.
You won't find a bike brand that has introduced more firsts, and it's the reason these bikes appeal to discriminating riders eager to own the best of the best.
---
36. Ibis Cycles
Why we love it: American, great mountain bikes.
While Ibis bikes are best known for their mountain bike designs, all credit goes to Scot Nicol, whose fame as a mountain biker preceded his desire to produce products.
Working from his garage in 1981, his first "order" was building a frame for a friend, and before he knew it, he abandoned his investment career and turned his attention to helping this company.
While Ibis frames are primarily made in Asia, the company recently returned to manufacturing them in the U.S., focusing on aluminum frames after a long history of using carbon.
---
37. GT Bicycles
Why we love it: American, amazing BMX bikes, and MTB.
GT Bicycles is a Californian bike manufacturer specializing in BMX and mountain bikes, but it now also produces road and kids bikes. The company was established in 1979 in Santa Ana, California, and is legendary among BMX enthusiasts.
Some of their most popular BMX bikes are the Performer, Speed Series, and Pro Series. The brand is also known for the longevity of the bicycles they produce.
---
38. Huffy Bikes
Why we love it: American, affordable kids bikes.
Huffy Bikes is one of the oldest bike manufacturers in America. It was founded in 1892 in Dayton, Ohio, by George Huffman. A few of the most popular Huffy models were: Special Roadster, the Racer, the LaFrance, and the Streamliner.
Huffy is now known for its affordable kid's bikes and entry-level hybrid and mountain bikes. Nowadays, Huffy Bikes manufacturers also some affordable electric bikes.
---
39. Canyon Bicycles
Why we love it: German quality, big lineup.
Canyon Bicycles GmbH, or simply Canyon, is a German bike manufacturer founded in Koblenz, Germany, in 2002. They produce some really high-quality rides, including mountain, road, gravel, and electric bikes.
The brand is also pretty much involved in cycle and triathlon sport. Nairo Quintana won on a Canyon bike the 2014 Giro d'Italia, riding an Ultimate CF SLX frame. ( SOURCE )
---
40. Transition Bikes
Why we love it: American, high-end mountain bikes.
Transition Bikes is not a mainstream bike company and is known mainly by mountain bike enthusiasts. The bike brand was established in 2001 in Washington, DC, and produces premium high-end mountain bikes.
Transition is also known for the early adoption of progressive geometry that is becoming widely adopted in the industry. They make alloy and carbon bike frames, and their bikes are all intended for off-road mountain use.
---
41. Electra Bicycles
Why we love it: American, Trek quality, amazing beach cruisers.
Electra Bicycles Co is a part of Trek Bicycle Company since 2014 but was established in Vista, California, in 1993, by Benno Bänziger and Jeano Erforth. Electra offers a wide range of modern cruiser bicycles, but they also have entered the electric bike market.
Some of the most popular Electra bike models are Townie, Townie Go!, Cruiser Lux, Cruiser 1, and the Navigator. Electra Townie has been awarded the best bike for riders with back pain, and the Electra Cruiser 1 has been awarded the best bike for moms.
---
42. Evil Bikes
Why we love it: Evil Following V3 GX Eagle
Evil Bikes is yet another American mountain bike brand founded in the late 2000s. They manufacture some of the most enjoyable to ride mountain bikes in the industry, including the Evil Following V3 GX Eagle and Evil Chamois Hagar.
They've started with just one bike model but nowadays offer more than five mountain bikes. All of them are premium, high-end models with eye-watering price tags. What separates Evil Bikes from the others is that they use pro mountain bikers to research, develop and design new technology and rides.
---
43. Pinarello Bikes
Why we love it: gorgeous high-end road bikes.
Pinarello is an Italian bicycle manufacturer based in Treviso, Italy. The company was founded in 1952 by Giovanni Pinarello and is mainly known for its amazing road bikes and exceptional timeless Italian design.
Nowadays, Pinarello manufactures road, gravel, and electric bikes. They even entered the urban commuter bike marked with the Pinarello Nytro Urbanist Deore. Pinarello has a long history in cycling competitions as well. Bradley Wiggins rode the Pinarello Dogma 2 to victory in the 2012 Tour de France. ( SOURCE )
---
44. Momentum Bikes
Why we love it: Affordable, high-quality urban rides.
Momentum Bikes is a spin-off brand of Giant. Under the Momentum bike brand, you can find five series of urban commuting bikes, including Street, UX 3S, UX9S, and Vida.
The brand is known for the affordable, beautiful quality commuter bikes and their recent electric bikes models.
Read our Momentum Bikes brand overview.
---
45. Ride1Up Bikes
Why we love it: amazing class 3 electric bikes.
Ride1Up is an amazing electric bike company that manufactures high-quality, affordable class 3 urban e-bikes. It's considered one of the best e-bike brands by many enthusiasts.
What's interesting about Ride1Up is that it's a 100% electric bike company, just like RadPower Bikes. If you want to learn more about Ride1Up, check our dedicated Ride1Up brand overview article.
---
46. BEIOU Bikes
Why we love it: affordable mountain bikes
BEIOU Bikes is a Chinese bike manufacturer that produces affordable mountain, road, and hybrid bikes. The brand recently entered the North American market by selling most of the BEIOU bike models on Amazon.
The brand is also known for its carbon frames and affordable bikes with those carbon frames.
---
47. Brompton Bicycles
Why we love it: legendary folding bikes
Brompton Bicycle is a British manufacturer of folding bicycles based in Greenford, London. The company was founded on 3 June 1976 and is known for its high-quality folding bikes.
Brompton's most iconic folding bike model is M6L and is now available in an electric version with a front-wheel motor.
---
47. 3T Bikes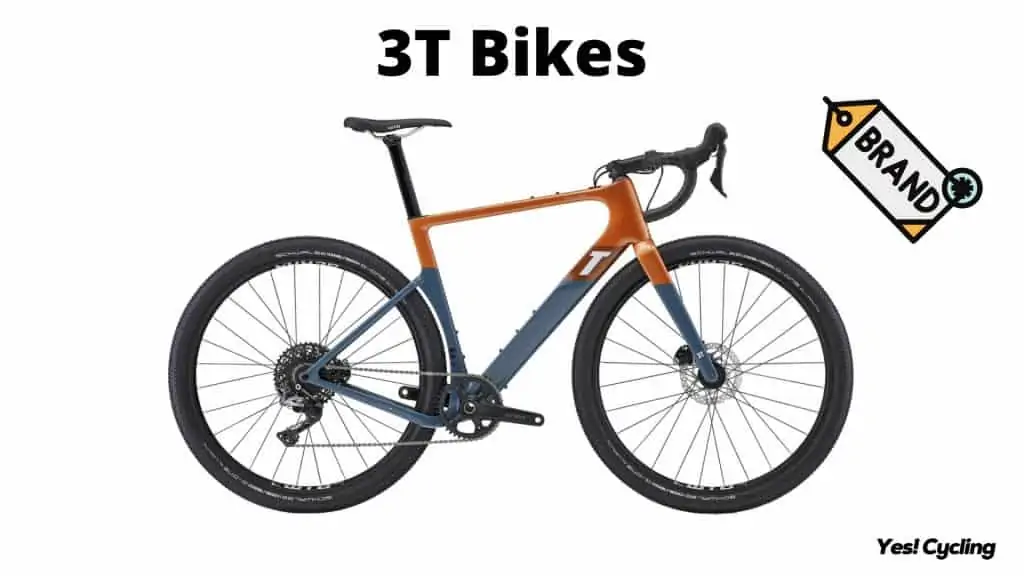 Why we love it: award-winning range of aero gravel bikes
3T or Tecnologia del Tubo Torino is a Italian cycling company founded in 1961 by Mario Dedioniggi in Bergamo. 3T is one of the pioneers in carbon-fiber composites.
3T has a racing history as well – for the 2009 season, 3T sponsored three professional teams: Cervélo TestTeam, Garmin Slipstream, and Milram. ( SOURCE )
---
48. Rocky Mountain Bikes
Why we love it: Rocky Mountain Blizzard Carbon 30
Rocky Mountain is a mountain bike brand founded in 1980 has been producing great bikes since the beginning. They are known for their excellent trail bikes series – Instinct, Growler, and their fat tire bike series Blizzard.
Rocky Mountain BLIZZARD 10 has been featured as a great beginner's fat bike in our article about the best fat bikes in 2021.
Right now, Rocky Mountain is based in Vancouver, Canada, but ships bicycle Worldwide.
---
49. Niner Bikes
Why we love it: American, everything off-road, from gravel bikes to pure MTBs.
Niner Bikes is another American off-road bike company. It's been based in Fort Collins, Colorado, and produces bikes since 2004. The brand is known for off-road bikes, including some of the first 29″ mountain bikes.
Niner Bikes also produced the first drop-bar full-suspension bike, represented right now by their latest iteration – the Niner MCR 9 RDO.
---
50. Mongoose Bicycles
Why we love it: American, affordable mountain bikes and BMX
Mongoose was founded in Southern Californian garage in 1974 and is now headquartered in Wisconsin. The brand has been featured many times on YesCycling.com because it produces some great, affordable off-road rides.
---
51. Ancheer Bikes
Why we love it: affordable e-bikes
Ancheer is an American electric bike brand that produces all its models in China and Taiwan, thus pushing prices down. The brand is known for its lineup of very affordable electric bikes.
The company is quite a big player in the electric bike market in the US and has a decent market share as of 2021. Ancheer also sells home gym equipment, adult and kids scooters, and electric bike parts on their website.
---
52. Giordano Bicycles
Why we love it: American brand, Italian inspiration, very affordable
Giordano Bicycles is another American cycling company inspired by the rich cycling history of Italy. The company is based in New Jersey and produces road, gravel, and hybrid bikes.
Some of the most popular models you can find right now are: Giordano Aversa, Giordano Acciao, Giordano Libero, Giordano Trieste and Giordano Brava. Overall, it's a pretty small lineup of bikes, but they are very affordable and well built.
---
53. Cervélo Bikes
Why we love it: exceptional time trial and triathlon bikes
Cervélo Bikes is a Canadian racing and track bicycle brand headquartered in Santa Cruz, California, U.S. The company uses wind tunnel testing at various facilities in the United States to develop its latest models.
Cervélo's sponsorship of elite athletes has led to widespread recognition of the brand. ( SOURCE ) Cervélo is known for its high-quality time trial and triathlon bikes and the eye-watering price tags of most Cervélo models.
---
54. Merida Bikes
Why we love it: huge line-up
Merida is a Taiwan-based company with R&D headquarters in Germany that produces a big lineup of bikes. Founded in 1972 by Ike Tseng, it designs and manufactures over 2 million bicycles a year at its factories in Taiwan, China, and Germany. ( SOURCE )
Merida Bikes is a brand that also entered into the electric bike market with more than 10 perfect and relatively budget-friendly models, including eOne Sixty, eBig.Nine and eSpeeder.
---
55. Vilano Bikes
Why we love it: really affordable road and hybrid bikes
Vilano Bikes is an American brand that focused on creating an affordable, well-built road bike for the masses. One of the most popular Vilano bikes of all time is the Vilano Shadow – a best seller on Amazon.
As of 2021, Vilano produces many road, hybrid, mountain, folding, and even electric bikes.
---
56. 6KU Bikes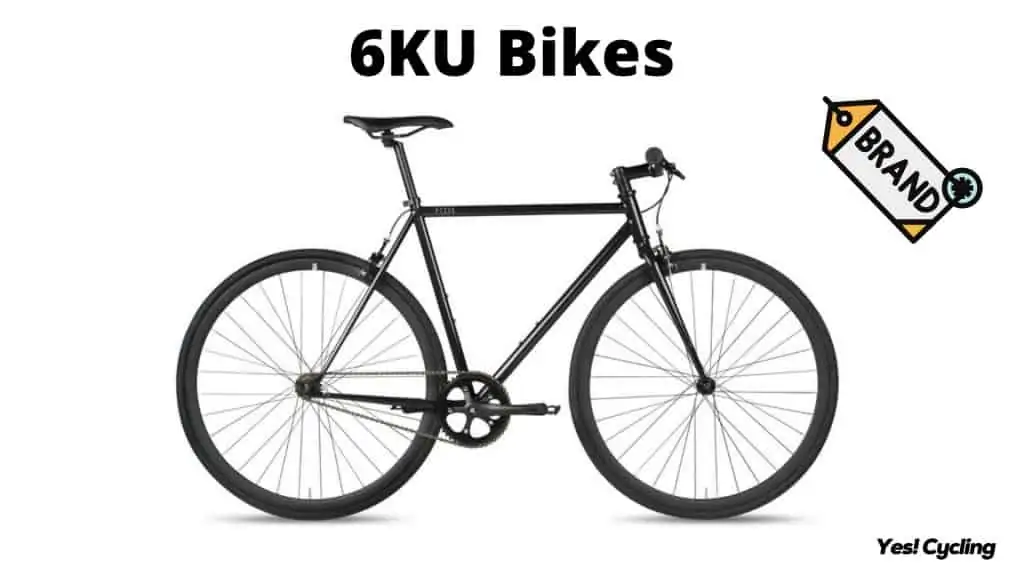 Why we love it: budget-friendly fixed-gear bikes
6KU is a trendy fixed-gear brand known for the simplicity and affordability of its fixie bikes. 6KU is one of three new brands under the parent company Avant Sports. The most popular of which is the Aventon. You can read more about it below.
6KU was founded in 2012 with the idea to create really cheap, simple, and good-looking fixie bikes. As of 2022, the brand offers only 2 fixed gear bike models, but they also sell some kid's scooters under the same brand.
---
57. Aventon Bikes
Why we love it: Aventon Pace 500
As we mentioned before, Aventon is a part of Avant Sports parent company that owns 6KU bikes.
Aventon is one of our favorite electric bike brands because all their models are affordable, well built, use a great motor, battery, and sensors, and are often featured in some of our round-up reviews.
You can find Aventon Pace 350 featured as "Best Value Electric Commuter" in our article "15 Best Commuter Bikes of 2021". Aventon is also known for its great customer support and 100% free shipping on all models.
---
58. Montague Bikes
Why we love it: the DirectConnect™ folding system
Montague is a bike brand founded in 1987 in Cambridge, Massachusetts, by David Montague. The company is focusing its efforts on creating the best folding mechanism on the market.
Their most popular model is the Paratrooper – a full-sized foldable mountain bike. Interestingly, the Paratrooper has been developed under a grant from DARPA to allow airborne soldiers to drop out of airplanes and into combat.
Montague Paratrooper has been featured as a "Tough, Rugged, and Ready for Anything" bike on our round-up review article "9 Best Folding Bikes in 2021".
---
59. Sage Titanium Bikes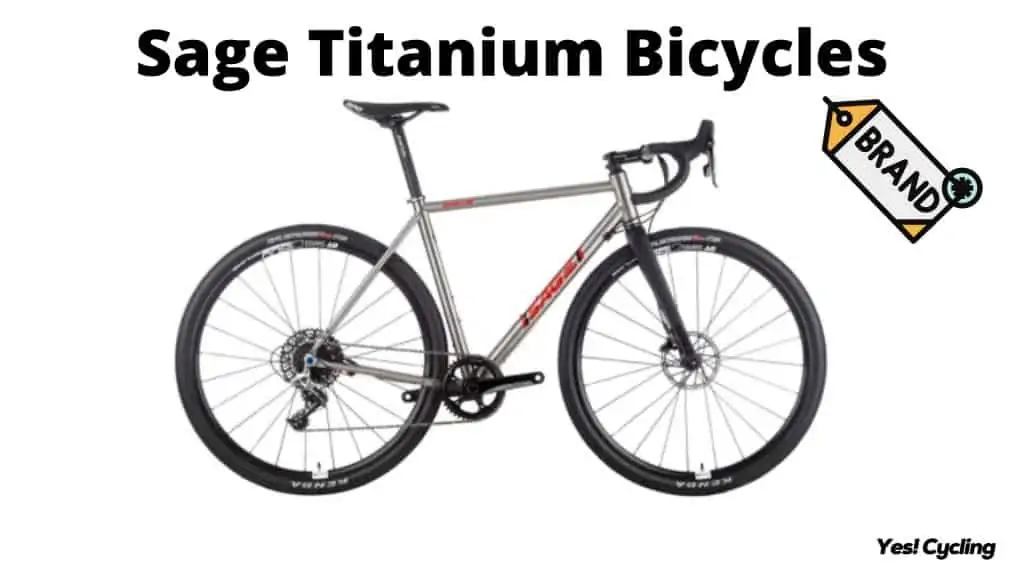 Why we love it: great off-roaders
Sage Titanium Bicycles was created in 2012 by Oregon local David Rosen. The founder wanted to create the ultimate titanium bicycle instead of the very popular at the time carbon.
Sage Titanium produces amazing gravel, mountain, road, and cyclocross bikes with very durable frames, sleek design, and a promise to maintain a shiny new look for decades to come.
---
60. Addmotor Electric Bikes
Why we love it: American, high-quality bikes
Addmotor was founded in 2011 in California as a pure electric bike company. As of 2022, the company offers a wide range of e-bikes, including mountain, folding, cruiser, city, and trike models.
One of our favorite Addmotor electric bikes is the Addmotor M-340 Electric Fat Trike: a great tricycle for seniors and people with some disabilities.
---
61. SCOTT Bikes
Why we love it: high-quality mountain bikes
SCOTT Bikes is a well-known Swiss bicycle company founded in 1958. Right now, the company is headquartered in Givisiez, Switzerland, and sells all types of bikes, including electric ones.
The 2001 Team Issue road bike frame at 895 grams was the lightest frame available at the time. ( SOURCE )
---
62. BATCH Bicycles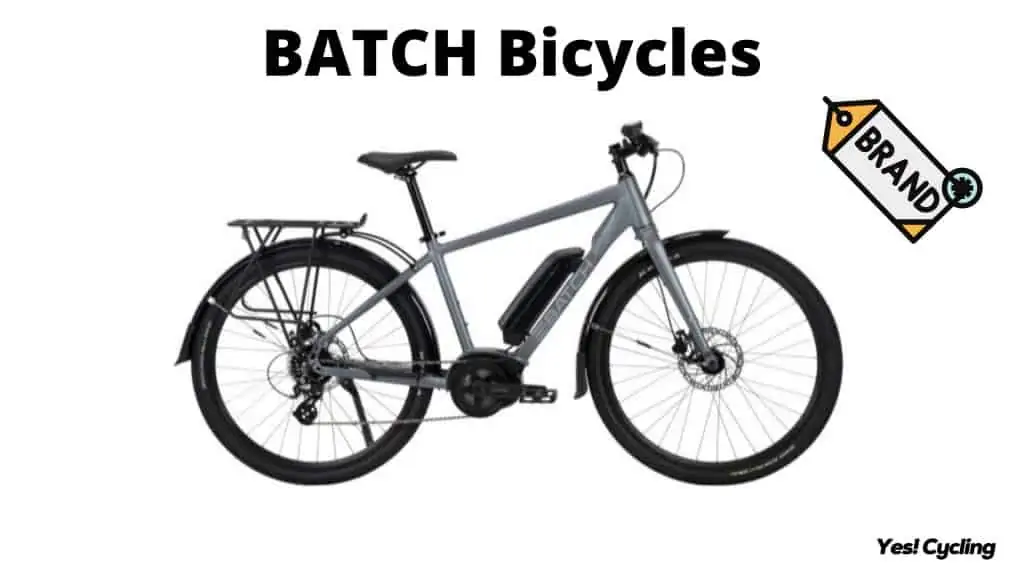 Why we love it: affordable quality rides
BATCH Bicycles is an American cycling company that produces great budget-friendly bikes for the whole family. On their website, you can find kids' bikes, mountains, comfort, fitness, lifestyle, and electric bikes.
One of our favorite BATCH branded bicycles is Batch The Fitness 700c, which was featured as the "Best Under $500" bike for older riders.
---
63. Tuesday Cycles
Why we love it: colorful cruiser bikes
Tuesday Cycles is an American beach cruiser bike company that produces some of the most customizable and colorful cruisers on the market right now. As of 2022, Tuesday sells around 15 bike models, but they are available in many different color combinations.
Tuesday Cycles is also known for the budget-friendly price tags and the good quality of all components used on their bikes. Tuesday June 7 Low Step is one of our favorite bikes featured in our article about the best beach cruisers.
---
64. Liv Cycling
Why we love it: bikes designed for women
Liv Cycling was launched in 2008 as a sub-brand of Giant with products focused exclusively on the female. Liv uses many women-specific components, including specifically designed frames, saddles, and handlebars.
As of 2022, Liv Cycling sells and markets a huge lineup of women-specific bicycles, including performance/racing bikes, fitness, city, hybrid, mountain, gravel, cross country, electric, and even kids bikes for girls.
One of our favorite Liv bikes is the Liv Avail 3, a great entry-level road bike for beginners.
---
65. SE Bikes
Why we love it: American, BMX pedigree
SE Bikes was founded in Long Beach, California, in 1977 by Scot Breithaupt. The company produces probably the most legendary BMX Bike of all time – the PK Ripper. With over 40 years of production, the PK Ripper is not only the longest-running bike in the sport.
Right now, SE Bikes produces many freestyle and racing BMX models, including some for kids.
---