50 Best Bicycle-Friendly Cities in America for 2023
As a passionate cyclist, I've spent countless hours pedaling along picturesque roads, feeling the wind whisper through my helmet, and exploring the breathtaking beauty of America's cities on two wheels.
The undeniable truth is that not all cities are created equal regarding being bicycle-friendly. That's why I've made it my mission to uncover the 50 best bicycle-friendly cities in America for 2023.
In a world where cities are increasingly congested and polluted, finding a place where you can freely explore on your trusty steed is like discovering a hidden gem. These cities not only boast extensive, well-maintained bike lanes, but they also celebrate cycling culture, making them perfect for enthusiasts and casual riders alike.
This isn't just about making our lives more enjoyable; it's about forging a sustainable future for generations to come.
So come along with me as we embark on a two-wheeled adventure across America, discovering the best cities for cyclists in 2023. With each pedal stroke, you'll feel the passion, commitment, and love that went into creating these cycling havens.
Trust me; you won't want to miss out on this exhilarating journey. So clip in, gear up, and ride into the future together!
---
1. Boulder, Colorado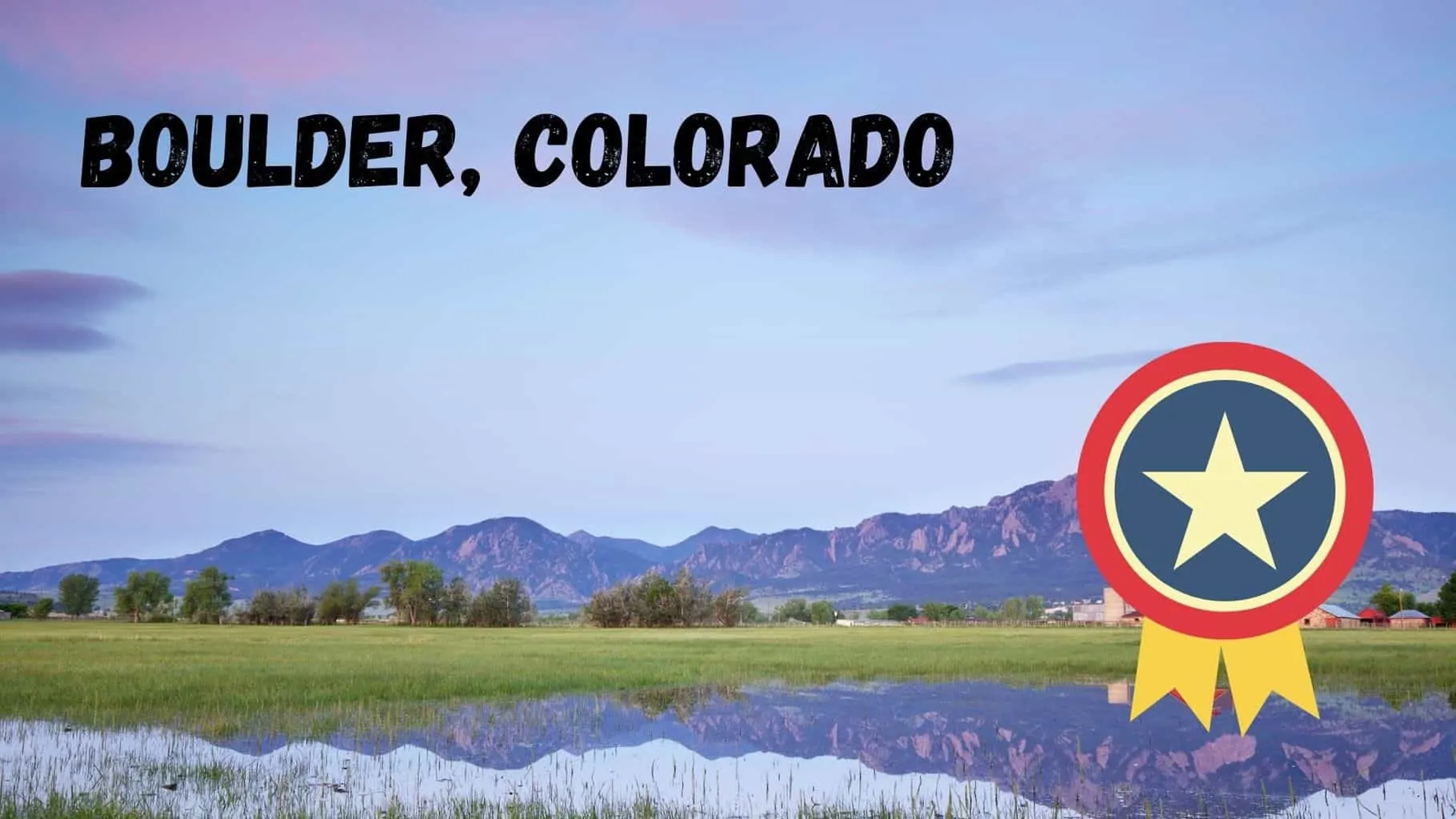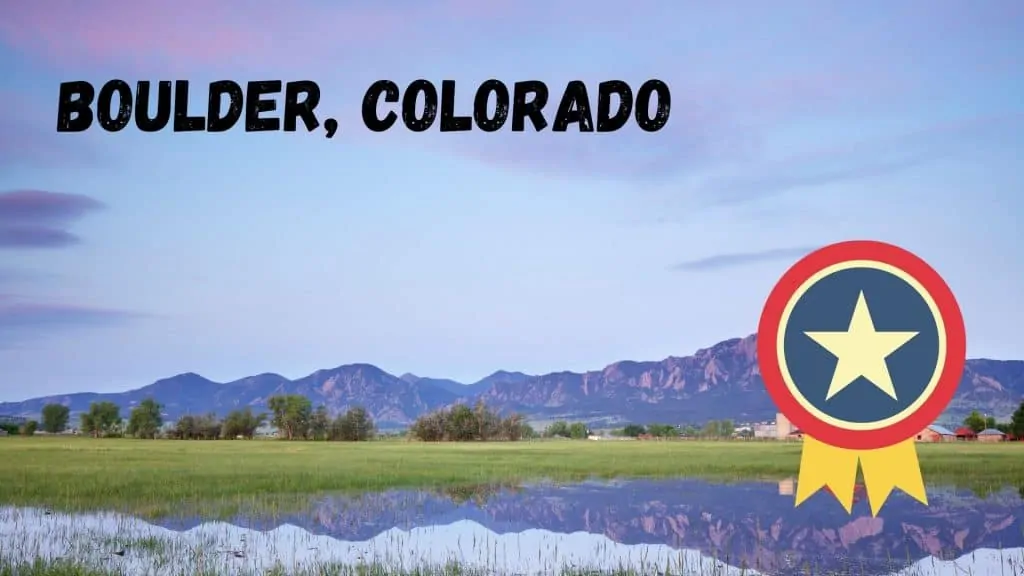 Boulder is also an epicenter of health food stores, holistic medicine, and breweries. Lifestyle is big, but cycling is bigger thanks to the city's government rubberstamping 300 miles of "designated bike lanes" and some of the nation's most awesome dirt trails. Need more? Boulder is home to vending machines so that cyclists can buy accessories 24/7.
Read more: 10 Best Bike-Friendly Campuses across America
---
2. Fort Collins, Colorado
Ft. Collins competes with Boulder for the best bike city in the U.S., thanks to Bike Fort Collins, the advocacy group that launched a popular citywide bike-share program. For 32 years, the city has sponsored a Bike to Work Day on June 26. Six thousand people participate in this event every year.
---
3. Eugene, Oregon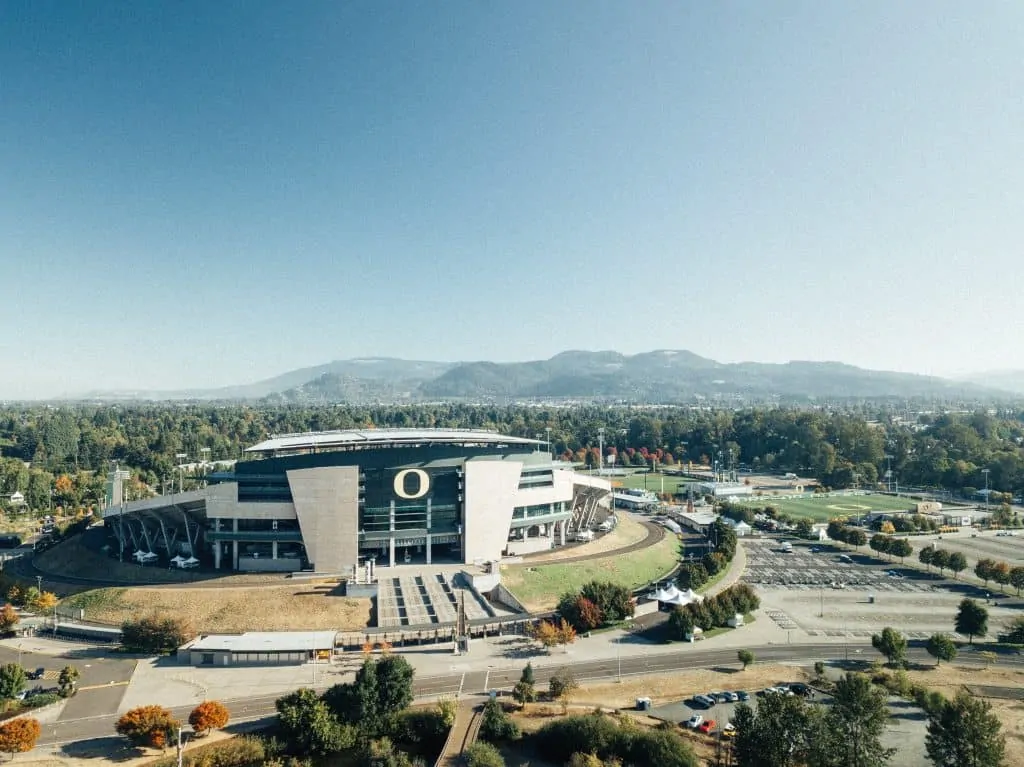 The Greater Eugene Area Riders is a force to be reckoned with. Their citywide bike-focused program encourages people of all ages to ride. The scenery is fabulous, and so are the laid-back residents who capitalize on their lush landscapes and passion for biking by turning Eugene into a west coast biking haven.
---
4. Manhattan, New York
The bustling megacity's Manhattan Department of Transportation actively oversees the city's biking scene. There are 330 miles of on-street bike routes and 82 miles of bike lanes reserved for an estimated 1.6 million bike riders. What to see along the way? How about Broadway theaters, the United Nations, and Central Park?
---
5. Arlington, Virginia
The best way to see landmark buildings and Washington, D.C.'s Potomac River, is from the Arlington shore. Bike Arlington, the city's "robust human-powered transit" hub, gathers data on biking, and the numbers impress: Arlington bike trails host 500,000 trips per year, some of which are during winter months.
---
6. Lawrence, Kansas
This city's infrastructure – roads, streets, and paths – are all designed with cyclists in mind. Discover endless multi-use bike paths and bikes co-exist nicely with cars for control of the busiest streets. Lawrence is considering a bike-share program to meet the demands of its growing number of cyclists.
---
7. Brooklyn, New York
Home to commuting bikers who can't afford Manhattan, the borough of Brooklyn holds the title of "most bike paths" among the five. The most nostalgic? The Ocean Parkway Bike Path, established on June 15, 1894, stretches from Coney Island to Prospect Park.
---
8. Portland, Oregon
If you've been to Portland, you "get" why people move to this picturesque city filled with cyclists who brave inclement weather to take to streets, bike paths, and trails. An estimated 22,000 people commute to work by bike, taking advantage of Portland's 385-mile bike network. The city's bike-only infrastructure represents a $60 million investment by the government.
Read more: Best Bikepacking Bikes
---
9. Madison, Wisconsin
City planners' modest goal, making bicycling an integral part of life, is reflected in the proliferation of bike-friendly amenities, lanes, and trails throughout Madison. The city's economic investment is impressive: The Wisconsin Bike Federation says that bikes contribute $1.5 billion to the city's economy.
---
10. Minneapolis, Minnesota
Within the city limits of Minneapolis, bike routes, infrastructure, and bike-related things have always been prioritized. To uphold the city's bike-friendly mission, climate, safety, and the quality of its impressive network of bike routes are all prioritized. The city's goal? Becoming the bike cultural leader of the Midwest, and the city is on track to achieve that aim.
Read more: Momentum Bikes Reviews – Overview of The Brand
---
11. Chicago, Illinois
Bicycling Magazine named Chicago "America's Best Bike City" in 2016. That title remains in place. Ambitious projects like adding 100 miles of bike lanes in 2015, turning the hectic central business district into a place cyclists feel at home, and a subsidized bike-share system for low-income residents all make Chicago unique.
---
12. Washington, D.C.
This sprawling metropolis may be the epicenter of our federal government, but it's also home to the nation's first bike-share program, Capital Bikeshare. It's no easy job to choreograph the needs of drivers and cyclists in a place prone to congestion, but since bikes represent a dominant force in D.C. transportation, ongoing funding and improvement projects are always top priority lists.
---
13. Seattle, Washington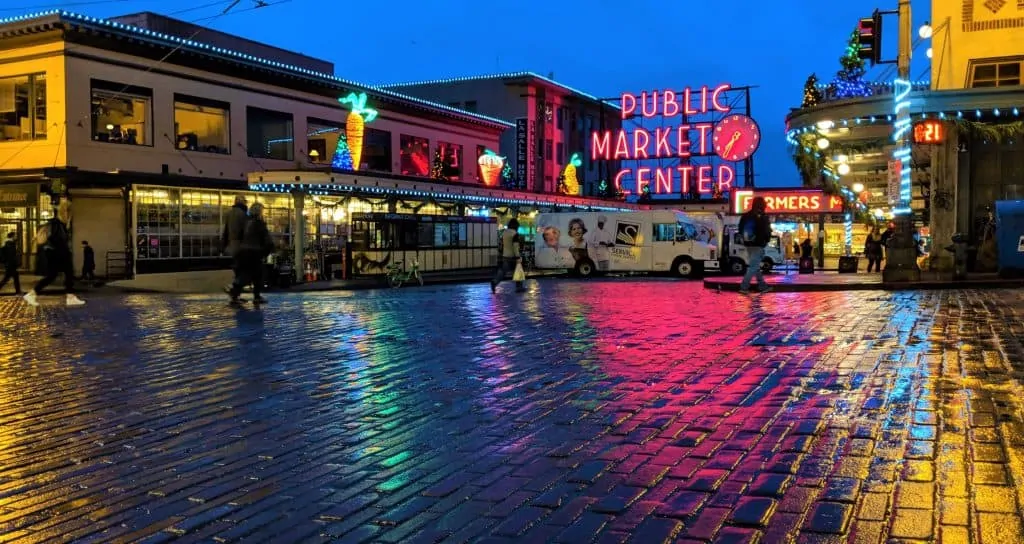 For cyclists who prefer that their calf muscles get the kind of workout flat terrain can't provide, Seattle's topography, a variety of diverse elevations, is not just challenging but fun. The city's bike lane network is expansive thanks to grassroots organization Seattle Neighborhood Greenways and taxpayers who don't complain about the 1 billion dollar investment in the city's transport master plan.
Read more: Best Fixie Bikes Under $500
---
14. Boise, Idaho
For cyclists who believe that Idaho is one big potato farm, here's news: The city has been slowly climbing to 21st place on the League of American Bicyclists "best biking city in the U.S." list. Why has Boise become so bike-friendly? Dramatic numbers of people are moving to Boise to escape car-focused cities, and planners respond to their demands.
---
15. Grand Rapids, Michigan
Announcing the goal of making Grand Rapids a "world-class community for bicycling" in 2016, the city's action plan included a 115-mile network of roads, improved infrastructure and bike-focused programs extending to the year 2035. Additionally, the city added 12 low-stress bike routes and bicycle parking facilities that earned the town The League of American Bicyclists bronze-level status.
---
16. Reno, Nevada
Reno is working to improve bicycle-only dirt trails and paved bikeways. The city is particularly proud of its Reno/Sparks bike map that takes cyclists through some of the most beautiful scenery in the west. In 2022, Reno's ambitious Center Street project will finally give cyclists right-of-way guarantees.
---
17. Louisville, Kentucky
A 110-mile trail that connects parks and neighborhoods is no modest undertaking. It shows the extent to which the city will go to please it's growing population of bike riders. The city's efforts are already being noticed by the League of American Bicyclists' who elevated the city's rating from bronze to silver.
---
18. Columbia, Missouri
When Bicycling magazine named Columbia one America's best bike cities in 2018, the city's avid cyclists celebrated. Using a Vision Zero approach to managing transportation, Columbia uses capital improvement tax money specifically for bicycle-related projects. Funding continues to enable the city to add trails, bike lanes, and bike-friendly pedways throughout Columbia.
---
19. Colorado Springs, Colorado
Colorado Springs continues to maintain its League of American Bicyclists silver status thanks to a committee dedicated to bike-related education, planning, and engineering plans that are part of its Bicycle Master Plan. Thus far, 110+ miles of on-street bike routes, around 120 miles of urban bike trails, and 60+ miles of unpaved mountain bike trails have resulted from this effort.
---
20. Ann Arbor, Michigan
Visit the city of Ann Arbor's website and get your bicycle data. The city currently hosts 87 miles of bike lanes, 431 bike loops, and 900 bike parking spaces reserved for pedal pushers. Also, the recipient of League of American Bicyclists' silver status, cyclists are appreciative of the fact that businesses support commuters in many ways, one of which is installing bike parking racks at no charge.
---
21. Omaha, Nebraska
Named America's least-favorite bicycling city years ago, Omaha's city government took action and initiated the city's first Bike Omaha Network project that developed interconnected bike-friendly pathways that stitched together trails, bike lanes, and roads throughout Omaha. While the city currently holds American Bicyclists bronze status, ongoing efforts to make the city bike-friendly are ambitious and ongoing.
---
22. San Francisco, California
Ten years ago, San Francisco Bay didn't have "a single protected bike lane." After the San Francisco Bicycle Coalition was formed, 20 miles of protected riding lanes and other projects were funded by a 112 million dollar initiative. The project is funded through 2021, but the city's long-term goal remains to make 50-percent of all streets bike-friendly no later than 2030.
Read more: 10 Best Indoor BMX Parks in the US
---
23. Cambridge, Massachusetts
Though the entire city is composed of just 7.1 square miles, "Cambridge depends on bicycles for its existence," say members of the advocacy group Cambridge Bike Safety. Cambridge undertakes "quick build" projects to redesign bike lanes tailored to neighborhoods, installing physical barriers to protect cyclists from traffic, and lowering speed limits in response to more bike traffic.
---
24. Tempe, Arizona
City planners launched what it calls a pathways program that identified and designated 38 biker-friendly miles of paths crisscrossing the city for construction. The experiment proved so successful; underpasses are being built exclusively for bike riders so they can bypass dangerous intersections. Tempe has also instituted a bike path beautification program.
---
25. Salt Lake City, Utah
Salt Lake City is home to the newly-completed Golden Spoke Trail, the most extended paved trail west of the Mississippi River. Part of this initiative is a 2.5-mile bikeway stretching from downtown to the University of Utah. Bike Utah members have joined the city's carbon-neutral environmental movement and oversaw the install of 200 miles of designated bike lanes on urban streets.
---
26. Oakland, California
Oakland's goal of becoming a cyclist's paradise began when industry expert Ryan Russo worked with the city's transportation department to make the city bicycle-friendly in myriad ways. In addition to evaluating and improving bike paths, bike lanes were moved out of door zones, lane buffers were put in place, and dangerous intersections were reconfigured to keep cyclists safe.
---
27. Boston, Massachusetts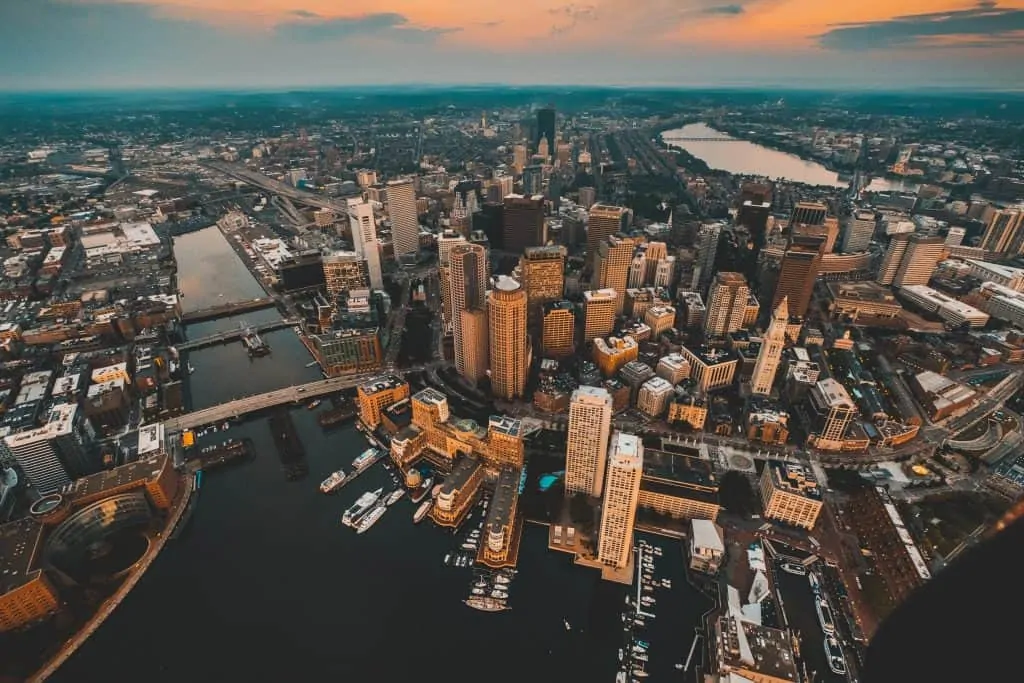 One of the earliest cities in America to develop a distinct bicycle culture, Boston remains a bike-centric city, no easy job given the city's traffic and congestion. But Boston has stepped up and is now working on solving connectivity issues that have separated green spaces for years. Plans are ambitious, but once done, expect Boston to rise in the ranks of the nation's most bicycle-friendly cities.
---
28. New Orleans, Louisiana
New Orleans didn't build its first bike path until 2008, but once in place, the city's bike riders wanted more. Responding to this demand, bikers can now enjoy 20 miles of shared-use pathways, 4.5 miles of protected bike land, and 45 miles of traditional lanes, some of which go through the French Quarter.
---
29. Gainesville, Florida
An impressive 5.1-percent of all Gainesville residents ride their bikes every day. In response to their needs, the department of transportation has built bike boulevards, bike parking facilities, and added bike traffic boxes that recognize bikes at intersections. Gainesville's thriving biking culture is home to myriad races that include a 65-mile-long gravel challenge.
Read more: Bike Commuting In The Rain – Complete Guide
---
30. Philadelphia, Pennsylvania
Despite "pencil-thin streets," a continued effort by city planners to obtain grants to make roads safer for cyclists remains a city priority. Engineers have closed gaps in the 10-mile Schuylkill River Trail, added 3.25 miles of protected bike lanes, and 21 miles of buffered paths. Progress is slow but steady in a city that continues to improve life for the city's bike riders.
---
31. Long Beach, California
A Bicycle Master Plan, conceived in 2017 with a goal of adding protected facilities for bikers, has already reached the half-way point. Bike lanes now separate cyclists from motorists, expanded bike parking stations are provided free to new businesses and communities, and a growing passion for bikes over cars means Long Beach has all the earmarks of a burgeoning bicycle-friendly city on the California coast.
---
32. Cleveland, Ohio
Though the Cuyahoga River splits the city in half, engineers have redesigned the bridge connecting the sides to give cyclists their own thoroughfare over the river. Called the Detroit Superior Bridge project, this ambitious effort has been completed for eastbound cyclists. Westbound lanes are still in works but proceeding on schedule. The city hired a "bicycle and pedestrian coordinator" to keep this project and others moving forward.
---
33. Indianapolis, Indiana
City planners dubbed the 8-mile-long Cultural Trail "The glittering crown jewel of the Indianapolis cycling network." Added to 100 miles of greenways and 100 miles of bike lanes sprinkled across the landscape, the city installed three additional miles of protected bike lanes, 12 miles of off-road paths, and plans call for "tripling the miles of protected lanes" over the next 10 to 15 years.
---
34. Memphis, Tennessee
The City of Memphis Bikeways and Pedestrian Program serves poverty-stricken citizens who bike to work, and these neighbors continue to provide feedback. Now home to Tennessee's first bike-specific traffic signals plus 1,000 newly-installed bike racks near public transport facilities, Memphis is a recipient of a People For Bikes' Big Jump grant that is grooming a new generation of cyclists.
---
35. St. Petersburg, Florida
Bicycling.com editors agree that St. Petersburg takes its "bike to work" initiative seriously, as evidenced by the city being named to the top 20 list by League of American Bicyclists. The incentive to ride bikes pervades city life. The city is flat, which is widely appreciated by older cyclists, and having a bay to enjoy while on a ride makes St. Petersburg an ideal community for enthusiasts.
---
36. Pittsburgh, Pennsylvania
Efforts are underway to continue to integrate small parcels of land allocated to bike paths into "one comprehensive, cross-town network," a note's the city's Bike PGH group. Also on deck: Extending protected lands for biking and redesigning major corridors to complete the connection between the Great Allegheny Passage bike trail in Pittsburgh to Washington, D.C.
---
37. San Jose, California
Called "the city to watch" by bicycling entities, San Jose is home to the Better Bikeways San Jose group committed to resurfacing streets, adding a network of protected bike lanes, and prioritizing low-stress bike boulevards to satisfy the city's growing number of bicyclists. Additionally, San Jose is part of the ambitious Silicone Valley Bike Coalition, working to turn the city into a cyclist's mecca by 2040.
---
38. Albuquerque, New Mexico
This sprawling, hilly city has just begun to get onboard the bicycling movement, but thanks to an influx of residents prioritizing bikes over cars, Albuquerque is making up for the lost time. Among current projects in works are improving multi-use bike paths, connecting popular biking routes, and investing in a network of intersection bike boxes and signage to keep cyclists safe.
---
39. Knoxville, Tennessee
In their desire to turn Knoxville from a "sometimes bicycle culture" into one of the leading bike-friendly cities, city officials hired a bike planner. Among the engineering challenges underway are adding bike lanes to streets and participating in a National Highway Traffic Safety Administration test requiring volunteers to wear detection devices when they bike to capture data needed to make future improvements.
---
40. Miami, Florida
The Rickenbacker Causeway connecting the city to Key Biscayne hosts thousands of cyclists daily, so those numbers increased when bike lanes and non-slip grates on bridge joints were added for smoother biking. Recently, Miami's Commodore Trail was repaired and 10 miles of the metro-rail underpass is being turned into bike routes. Miami is fast becoming a hub for bike races that attract upwards of 2,500 riders.
---
41. Missoula, Montana
Members of the Adventure Cycling Association know that bicycles "rule the road", and with all of that empty space to enjoy, they enjoy a vast array of trails, roads, and paths in and around the city. For mountain bikers, no places come close to the trails located at Pattee Canyon, Rattlesnake Recreation Area, and Blue Mountain. This is mountain biker nirvana.
---
42. San Diego, California
San Diego is a cyclist's dream, thanks to gorgeous year-round weather and a bike share program launched with 1,800 bikes distributed among 180 stations throughout the city. Pedal the pier at Ocean Beach to glimpse colorful characters on skates and boards or go where the serious bikers go: Balboa Park, the nation's largest urban cultural park and home to the San Diego Zoo.
---
43. Wausau, Wisconsin
Wausau is home to the newly built, 70-acre Sylvan Hill mountain bike course, but residents know they don't have to ride a mountain bike to enjoy the three-mile sector set aside for folks who prefer other challenges. Home to 5 Bike Fixation Stations, outdoor bike kiosks with vending machines that dispense bike parts, cyclists' favorite destination is the Weston Head of the Mountain-Bay Trail.
---
44. Fort Collins, Colorado
Ranked #1 by Peopleforbikes.org, Fort Collins is proud of its 280+ miles of wide bike lanes, 30+ miles of multi-use trails and self-guided bike tours sponsored by a city proud to show off the city's cultural heart. Folks eager to sample all types of terrain enjoy everything from prairie to hills to mountains like Horsetooth Mountain Park, and you'll even find a BMX course at Edora Park.
---
45. Providence, Rhode Island
In 2019, Providence announced the Great Streets Initiative to turn 75 miles of the city into bike-friendly neighborhoods. Included on the list of upgrades are establishing two-way bike lanes, on-street bike paths separated from cars, off-road paths for bikers along the Blackstone Bikeway, and East Bay Bike Path plus traffic-calming measures, enhanced signage, and intersection improvements.
---
46. Crested Butte, Colorado
Cyclists eager to go mountain biking will find nirvana on the trails of Crested Butte. First-timers can be overwhelmed by terrain choices, but frequent visitors and residents recommend Doctor Park. This 20-mile loop starts at Spring Creek and takes cyclists to an elevation of nearly 11,000 feet before a five-mile descent plunges them back to reality. There's more, but you get the idea.
---
47. Carmel, Indiana
For folks who prefer to get around on bikes for work and play, being given a bronze-level rating by the League of American Bicyclists is a huge deal, which is why Carmel remains committed to becoming a Midwest destination for recreational bikers. This small town has carved out 200+ miles of path and greenway as part of its drive to create a bike infrastructure network for riders of all ages.
---
48. Norwalk, Connecticut
The City of Norwalk instituted a commission to make sure no stone was unturned in the city's effort to become a bicycle-friendly destination. The commission's list of projects is impressive. It includes completing all east/west and north/south bike route connections, launching a bike-share program, secure, sheltered bike parking, and encouraging citizens to prioritize bikes over cars.
---
49. Santa Monica, California
Known informally as L.A.'s beachside city, Santa Monica's 22-mile multi-use bike path is not just a favorite of bicyclists in Southern California but also the place you'll be most highly entertained. Guide your bike along the pathway lined with boutiques and eateries before reaching Muscle Beach of pop-culture fame.
Read more: What Is a Good Mph on a Bike?
---
50. Tucson, Arizona
Bicycling Magazine has named Tucson to its "Best 50 Bike Cities" list for years. The city's 2017 Master Plan remains on track, delivering 190 miles of new bike boulevards and adding to the city's protected bike lanes. Where do risk-takers go? To the mountains. More than 100 miles of mountain trails are located 20 minutes from the business district, so you might say that Tucson has something for everyone.
Final Thoughts
In conclusion, America's cities are increasingly pedaling towards a greener, healthier future by embracing bicycle culture. The initiatives from coast to coast, creating extensive networks of bike lanes and trails, not only cater to the avid cyclist but also encourage community members to consider biking as a viable, enjoyable mode of transportation.
This shift towards pedal power is more than a nod to convenience; it's a commitment to environmental stewardship, urban sustainability, and the collective well-being of city dwellers, marking a significant step in reimagining urban life. As the nation gears up for a brighter, bike-friendly tomorrow, these cities are leading the charge, proving that two wheels can make a big difference.